Decisions Florida Law Makes For You When You Die Without A Will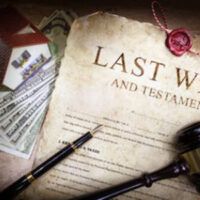 The list of reasons people avoid making a will or estate plan is long, but some will probably sound familiar. Procrastination, financial considerations, and viewing estate planning as a morbid topic are often cited for not preparing a will. Whatever your reasons may be, it is essential to know what happens when you do not have a plan in place. Florida's laws on intestate succession apply, taking decision-making authority out of your hands and often resulting in a costly process that does not result in the best outcome. . The statutes dictate all aspects of estate administration, so you and your loved ones are powerless once you pass away.
This general description of intestacy sounds harrowing, but the details are even worse. A Dade City wills attorney can explain more about the decisions state laws make for you when you do not have a will, including:
Who Will Manage Your Estate 
In a will, you name an executor also known as a personal representative to handle estate administration. You would typically appoint someone you trust, and who is willing and able to serve in this important role. When you do not have a will, Florida law dictates the order of preference for someone to serve as your personal representative:
Your surviving spouse;
Someone elected by your heirs, i.e., children, parents, and siblings;
The heir who is nearest to you in terms of degree. 
The preferences for personal representative could lead to the appointment of someone you do not trust, such as an estranged spouse or a distant relative you do not know well. 
Distributions of Assets 
Without a will, Florida intestate succession laws control how your estate assets are distributed to heirs. During the probate process, all of your real estate and personal property is gathered, inventoried, and valued. Your personal representative will sell or otherwise apply assets to pay off creditors, if any.
Then, the remainder of your estate is split by your heirs. Unless these people get along, there can be disputes over treasured items, heirlooms, your family home, and vehicles. These disagreements can form the basis of protracted, expensive litigation paid for by your estate. 
Spouse's Share 
A surviving spouse is entitled to a certain percentage of an intestate estate depending on what other relatives outlived the decedent. Your spouse receives the entire estate if there are no descendants OR if the only descendants are those that you share. The spouse's share can be a concern in cases of a second marriage: Your surviving spouse would only get half of your estate if you have children from a previous relationship.
Take Control Over Your Estate with Help from a Wills Lawyer in Pasco County 
You have always been in charge of making your own decisions during your lifetime, so preparing a will is the best way to continue this trend after you die. For more information about wills and other estate planning options, please contact The Law Office of Laurie R. Chane. You can call 352-567-0055 or visit our website to schedule a consultation. A Dade City wills attorney can advise you on options after reviewing your circumstances and estate planning goals.
Resource:
leg.state.fl.us/Statutes/index.cfm?App_mode=Display_Statute&URL=0700-0799/0732/0732PartIContentsIndex.html&StatuteYear=2021&Title=%2D%3E2021%2D%3EChapter%20732%2D%3EPart%20I