Mistakes People Make When Creating a Will in Florida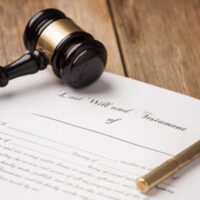 To start, the first, most impactful error with preparing a will is not doing it at all. According to Senior Living magazine, older Americans are expected to transfer more than $36 trillion in assets to loved ones, charities, and other beneficiaries. Unfortunately, approximately one-half of these individuals do not have a will, despite knowing the importance. That means $18 trillion or so will not be distributed in a way that the testator chooses. Florida intestate laws decide where assets go when there is no will.
However, there are also many mistakes you could make when you do create a will but do not cover all legal issues. You may fail to take advantage of the benefits, or your estate could suffer adverse consequences that do not align with your wishes. Instead of risking problems once you are gone, it is best to work with a Dade City wills and estate planning lawyer. You can avoid such errors as:
 Not Knowing What Assets to Include: Many people assume they should itemize all real estate and personal property in their will, along with instructions on how to distribute them. This could be a mistake when these assets do not pass by will and are separate from the probate process. For instance, real estate owned as joint tenants with right of survivorship will pass to other tenants when one passes. Many bank accounts allow you to designate a beneficiary, so the proceeds are paid to that person outside of the will.
 Choosing a Poor Fit for Executor: The most obvious and appropriate choice for an executor is your spouse, but consider your situation. It may be a better option to name an adult child if your spouse is older or suffering from a medical condition. Your executor should be a trusted family member or friend who is ready, willing, and able to serve.
Improper Storage: You might expect that the best place to store your will is along with other important documents in a bank safe deposit box, and this error can be costly. In most cases, your family members will not be able to access the box without a court order. It could take weeks to get the paperwork that the bank requires to open it.
 Failing to Amend or Update: Your circumstances will change over time, which is why it is essential to review your will periodically. Changes may be in order due to death of a beneficiary, marriage, divorce, and other life events. To modify your will, you can execute a codicil with any amendments that are appropriate for your situation.
 Consult with a Pasco County Estate Planning Attorney About Preparing a Will
For more information on preparing a solid will and other components of your Florida estate plan, please contact The Law Office of Laurie R. Chane in Dade City. You can schedule a consultation by calling 352-567-0055 or visiting our website. After learning more about your circumstances, an experienced wills and estate planning lawyer will assist with preparing important documents.
Source:
seniorliving.org/finance/estate-settlement-annual-report/