Dade City Divorce Lawyer
Finding solutions for you and your family
Enduring a divorce is one of the most difficult experiences a person will ever face. The emotional and intellectual struggle with the loss of a marriage and the legal separation of people, children and property can create pain and loss during this already tough situation.
There are several ways to accomplish a divorce in Florida. Ms. Chane will advise you of the options and steer you toward the process that best serves your particular situation. Contact our experienced Dade City divorce lawyer today, we can help.
The Divorce Process, Simplified
The purpose of the divorce process is to end a marriage and to resolve issues related to child support, time sharing, alimony, division of assets and debts (called equitable distribution) as well as attorney fees and costs.
The divorce, or Final Judgment of Dissolution of Marriage, can be obtained either by reaching a written agreement and asking a judge to finalize it or by going to trial and letting a judge decide what happens. Most cases are resolved in whole or part by agreement because people prefer to have some control over the outcome of their divorce. The monetary costs of divorce through a trial are high and can take a huge emotional toll, particularly for people who have children together.
The following are the key elements of the divorce process:
The Petition
A divorce begins with the filing of a Petition for Dissolution of Marriage in the circuit court. The person who initiates a divorce is called the Petitioner. The person who receives the Petition is called the Respondent. The petition will tell the other party that you are not only seeking a divorce, but what other relief you are asking for. Because courts cannot grant relief that is not requested, a petition will often ask for all possibilities including child custody, time sharing, child support, alimony (all types), equitable distribution of assets and debts, as well as attorney fees and costs.
The Answer and Counter Petition
Once a person is served with a Petition for Dissolution of Marriage, they have twenty (20) days to file an Answer. If no answer is filed in a timely manner, the Court can enter an order granting everything the Petitioner asks for. In the Answer the Respondent addresses each of the paragraphs in the Petition usually by admitting or denying the paragraph. The Respondent, the person who receives the Petition, also has a chance to ask for the court to grant them relief. This is done through a Counter Petition for Dissolution of Marriage. Like the Petition for Dissolution of Marriage, the Counter Petition will often ask for all possibilities including child custody, time sharing, child support, alimony (all types), equitable distribution, as well as attorney fees and costs.
Temporary Orders
In many instances, it can take a very long time from the beginning of a divorce until the end and an order may be needed for that period of time. The order can be agreed upon between the parties or it can be court ordered, again allowing a judge to make the decisions for you. The temporary orders may address custody and time sharing, temporary support (child support and/or alimony), exclusive use of a residence and/or attorney fees. In nearly every case, prior to going to court on a temporary motion, the courts will require the parties to mediate to see if they can reach an agreement themselves on any of the issues before the court intervenes and makes the decisions for them.
Discovery
In Florida, the law requires that both parties to a dissolution share information about their money, property and debts. Discovery can also include interrogatories (basically a list of questions to be answered) or depositions. The information derived from discovery helps evaluate nearly all of the issues in a divorce.
Mediation
Most lawyers and judges agree that it is better to resolve a case by agreement and be in control of the resolution of the case than to have a judge decide the final outcome. A negotiated resolution via mediation affords parties more control over the outcome. Additionally, because of the limited number of judges and the volume of cases pending in Florida, in almost every situation the parties are required to attend mediation prior to a hearing or a trial.
In mediation, the parties meet with a person who has had specialized training in assisting them to reach an agreement on some or all of the issues. Usually, the parties each also have their own lawyer who can advise them throughout the negotiations. The mediator is not a judge and will not decide issues or tell them how a judge is likely to rule. This information should come from your lawyer. Once the mediation is over, the mediator will report to the court that the parties mediated and whether they reached an agreement. If they did reach an agreement, it will be written, signed and filed with the court.
Trial
If a case cannot be resolved by agreement, the matter will be set before a judge for a final hearing. Often, a final hearing is set several months away due mainly to the judicial calendars. At a trial, the parties will be allowed to present witnesses and evidence in support of their case.
A trial can be very costly. The parties will spend money on attorneys to do discovery, review their cases, take depositions and possibly include expert witnesses. A judge may have a different viewpoint, a different temperament or values than yours. At a trial, you are relying upon a judge to hear your facts and evidence, limited by the rules of evidence and time, and make decisions that could impact the rest of your life.
Post Judgment Issues
Oftentimes, situations change after a divorce is final. Sometimes it can be because a former spouse fails to pay support or one parent is moving and time sharing should change. In Florida, child support is always modifiable, so if your income increases enough to cause a $50.00 or 15% change in the child support amount, you may wish to file an action to address this issues. Like an initial divorce, this can be resolved by agreement or by the judge.
Guidelines
Below are guidelines to follow during your divorce:
Try to maintain good communication with your spouse and child(ren).
If you cannot speak appropriately with your spouse, use a program like Talking Parents or Our Family Wizard to make sure information about your child(ren) is shared.
Be mindful of social media. Don't post activities or statements that could cause a judge to think poorly of you.
Do not say, text or email anything that you would not want your spouse, child(ren) or the judge to hear.
Keep all financial records and other potential evidence.
Do not attempt to hide evidence or assets.
How you or your spouse act during this process will not only impact the resolution but can have long term repercussions.
Collaborative Divorce: A New Way To Resolve Disputes
Experiencing a divorce is difficult enough without having to endure a costly and drawn-out court battle with your spouse. The physical and mental stress on all those involved can take a huge toll. However, using a new approach, through a collaborative process, the parties can reach an agreement quickly and cost-effectively, without the emotional and physical stress that is often a part of divorce.
The Collaborative practice is a non-adversarial approach to a divorce. The parties and their lawyers enter into an agreement not to go to court. They agree to fully disclose all information needed and commit to truthfully respond to questions and requests for paperwork. Additional experts, in such areas as accounting and mental health, with special training in the collaborative divorce process, may be brought into the case to assist the parties in settling their differences.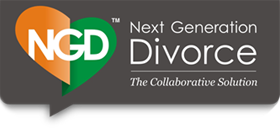 Collaborative Practice helps each spouse anticipate their needs in moving forward, and include these in the discussions. When children are involved, Collaborative Divorce makes their future a number one priority. As a more respectful, dignified process, and helps families make a smoother transition to the next stage of their lives. The cooperative nature of this approach can reduce costs and helps with the emotional impact a contested divorce can have on a family.
Ms. Chane has the special training in the Collaborative Divorce process as well as over twenty years of experience in helping her clients navigate the murky waters of divorce. She will walk you through the collaborative divorce process so you know what to expect every step of the way. Ending a stage in life can be confusing and upsetting; Ms. Chane aims to guide you smoothly through this time and help you gain clarity and peace of mind.
Contact Our Dade City Divorce Lawyer
If you are anticipating a divorce, it is important to seek a professional who can strongly advocate for you. Laurie R. Chane has more than 20 years of experience in the complexity of divorce law throughout Florida. She represents each client with the perfect blend of legal aggressiveness and empathy for her clients. She understands that the last thing anyone wants is a long, drawn-out court battle. That is why she discusses the best options with her clients to find a solution with which they feel comfortable. Ms. Chane provides her clients with peace of mind in the midst of their struggles, contact a Dade City divorce lawyer today.