Comparing Florida Collaborative Divorce To Mediation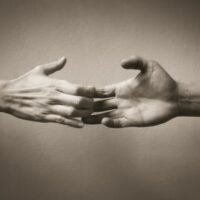 Except in cases of extreme animosity or domestic violence, most couples going through divorce in Florida will have three options for resolving the key issues:
Collaborative divorce in Florida, a process parties voluntarily undertake; and,
Mediation, which the parties could choose – or which the court could order under suitable circumstances.
A trial before a Judge.
Through either proceeding, the goal is to reach an agreement on property division, alimony, and child custody and support. However, the road to that destination is very different with collaborative divorce and mediation. Depending on your situation, one or the other might be an effective strategy for addressing divorce issues. You should talk to a Dade City collaborative divorce attorney about comparisons with mediation to determine the right fit. An overview and pros/cons analysis might also be helpful. 
Collaborative Divorce Overview 
With this approach, the spouses each have their own lawyers who are specifically trained in the collaborative process  as well as a neutral financial expert and a neutral facilitator (often a mental health expert) and enter into an agreement on how the process will work. The parties also agree to be open and honest throughout the process.  The parties, the lawyers and the  neutrals all agree that if they are unable to resolve this matter through the collaborative process, then the parties will have to use other lawyers and experts in Court. This simple rule alone changes the dynamic of the negotiations and usually provides a more dynamic negotiation process. .The parties, their lawyers and the neutral experts negotiate divorce issues in an informal environment, outside the courtroom and more recently by Zoom or telephone. It is possible to bring in experts to assist with the process when there are unique issues. These experts are likewise bound to the process. 
Pros: Unlike a courtroom setting, the parties are not limited to a settlement that only addresses the issues in the manner the statutes provide. The parties can be very creative  in the outcome. As we are not waiting on judges, this process can go as fast or as slow as the parties need.  The informal setting of collaborative divorce also puts parties at ease and more amenable to compromise. Most importantly, studies have shown that families who have undergone a collaborative divorce often maintain better relations after the divorce than litigation. In families with children, this difference is invaluable. 
Cons: The fact that the lawyers involved can not continue if the collaborative process fails is sometimes seen as a negative. The collaborative process can potentially cost more than a traditional approach. Lastly, some couples may not be appropriate for a collaborative divorce due to a variety of reasons. 
How Divorce Mediation Works in Florida 
In Florida, the Court's require that parties mediate prior to most hearings and certainly prior to a final hearing.  Like the collaborative process, the parties usually each have their own lawyers but they are not obligated to open with the other. , The meetings are overseen by a mediation professional. The mediator's job is to listen to both sides on disputed divorce issues, and then help them see the other's position. By facilitating productive conversation, the mediator can often get the parties closer together on agreement. The mediator is not a judge and can not make decisions for the parties.  Mediation can be used as a tool to obtain information for a later court hearing. 
Pros: Mediation is also informal and flexible, so legal fees are lower than going to court for a contested hearing, i.e., a trial on disputed issues. The process is confidential, so if you do not reach an agreement, the Court is not advised as to why. If you are unable to reach an agreement on all or some of the issues, they can still be brought before a judge  Any agreement that the parties enter into can be filed with the Court and made into an order.
Cons: There are costs to hire the mediator, but this is a minor setback compared to litigation. If mediation is not productive, the parties may still proceed to court. 
A Florida Collaborative Divorce Lawyer Can Guide You in Weighing Options
To learn more about these two ways to resolve divorce issues in Florida, please contact The Law Office of Laurie R. Chane. Our team has extensive experience with both mediation and collaborative divorce, so we can detail the pros and cons to help you make an informed decision. You can set up a consultation by calling 352-567-0055 or visiting us online. Our team serves clients throughout Pasco County, so we are happy to advise you.
Resource:
leg.state.fl.us/statutes/index.cfm?App_mode=Display_Statute&Search_String=&URL=0000-0099/0061/Sections/0061.57.html