Penalties For Violating A Florida Domestic Violence Injunction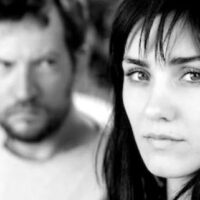 If you were recently served with paperwork regarding a domestic violence order of protection, it is understandable that you would be confused and overwhelmed. It does not seem legal that a court could issue an injunction without notice and a chance to hear your side, but that is exactly how Florida's domestic violence injunction statute works. A lot of activity has already gone on behind the scenes: Your accuser filed documents outlining actions that they believe constitutes domestic violence  that was presented to a judge. The Judge then enters an order granting a temporary injunction and setting a hearing or if unsure about the allegations can decline to enter the injunction but still set a hearing where the first party presents their evidence.
During the period after the injunction is entered and before you have had the chance to dispute the allegations, one can violate the terms of the injunction causing criminal charges. Even in instances where the injunction may be denied at the hearing, a person can be criminally charged with violating the temporary injunction.
As frustrating as your situation seems, now is not the time to express your annoyance by violating the terms of the protective order. Instead, the best move for protecting your rights is retaining a Dade City domestic violence injunctions lawyer for legal help. When you realize the punishment for violations, you can see why to avoid rash actions. 
Potential Penalties and Collateral Consequences 
It is a First Degree Misdemeanor to violate the terms of a protective order, including those included by statute AND additional provisions that the judge may have ordered in your specific case. You could face charges if you:
Refuse to leave the home you share with the accuser;
Come within 500 feet of the accuser's home, work, or school, or other places he or she frequents;
Commit an additional act of domestic violence;
Make threats of violence;
Contact or communicate with the accuser, directly or indirectly; or
Otherwise willfully violate the statute or injunction.
If convicted, you face up to one year in jail, a $1,000 fine, or both. Plus, you have a criminal record that could impact employment, your Second Amendment rights, and other legal interests. 
What To Do If You Are Served With An Injunction 
At the outset, keep in mind that you will have the opportunity to appear in court to present your side of things. Your strategy may be to  contest the evidence and presenting your own proof or if there are related criminal charges, using the time to assess the quality of the criminal case.  Resist the temptation to violate the injunction and focus on the following tips for protecting your rights:
Carefully review the domestic violence paperwork to ensure you fully understand what is prohibited.
Do not attempt to contact or communicate with your accuser. Do not send messages through a third person.
Review past communications with your accuser, including emails, voice mails, text messages, and others. These details may be powerful evidence in your favor.
If police arrest you for the incident of domestic violence OR violating the protective order, do not resist and maintain your right to remain silent.
Contact a lawyer immediately for help defending your rights.
A Florida Domestic Violence Injunctions Attorney Will Assist with the Proceedings 
Now that you know violating an order of protection is actually a crime separate from acts of domestic violence, you see the importance of strict compliance. For more information about the legal process, please call 352-567-0055 or go online to reach The Law Office of Laurie R. Chane. We can schedule a consultation to learn more about your circumstances and discuss next steps.
Resource:
leg.state.fl.us/Statutes/index.cfm?App_mode=Display_Statute&Search_String=&URL=0700-0799/0741/Sections/0741.30.html