Child Custody In Florida Divorce Mediation: Tips For Parents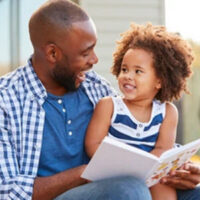 Even when going through divorce, parents still love their children and want what is best for them in terms of residential arrangements, education, social development, and other lifestyle-related factors. Unfortunately, parties might struggle with the details when it comes to handling child custody issues in divorce. The good news is that not all disputes in this area need to go before the court for a determination. Pursuant to Florida law, a judge can – and usually WILL – order contested civil cases to mediation. Mediation is defined as a legal proceeding during which a neutral, licensed mediator serves to encourage and facilitate the resolution of a dispute, including child custody in divorce.
There are numerous benefits to mediation, including you the parent having control over the outcome of the case, certainty regarding how parental decision making will work and fostering an amicable relationship between co-parents. You can count on your Dade City divorce mediation lawyer to provide specifics on getting ready for the proceeding, but some tips to prepare for mediation are helpful.
 Assess Goals 
Child custody in Florida refers to the important decisions parents make in terms of raising their child, and the governing standard on this topic is the child's best interests. As you prepare for mediation, you should consider what your version of the ideal custody arrangement would be. It might be appropriate for both co-parents to make certain decisions, while others can be handled by one or the other. In addition, child custody encompasses issues related to visitation and parenting time. You should be prepared to discuss the schedule for weekly, monthly, school breaks, and summers during mediation.
Track Current Arrangements 
While your divorce case is pending, the court probably entered an order to address child custody during the proceedings. It is wise to keep a journal and track:
How the arrangement is working;
Disagreements that have arisen regarding decision making;
Resolution of disputes;
Interference with the parenting time schedule, such as being late for pickups or drop offs;
Your proposed solutions for addressing problems; and,
Other relevant details.
Your journal is helpful for showing weaknesses in the status quo, so that these topics can be resolved through mediation. 
Tips for Success with Divorce Mediation 
You are more likely to realize the benefits of mediation when you participate in a meaningful way, which requires seeing the process as an opportunity for problem-solving. Additional tips include:
Keep your child's best interests in mind at all times.
Listen carefully to the mediator and your child's other parent.
Separate child custody concepts from other personal conflicts.
Be willing to compromise and discuss alternatives to your own ideal child custody solution.
Write down questions and concerns.
Be courteous, calm, and professional. 
A Florida Divorce Mediation Attorney Will Support You Throughout the Process
 Though you can always rely on your lawyer to guide you, these tips are useful as you prepare for child custody mediation. To learn more, please contact The Law Office of Laurie R. Chane. You can call 352-567-0055 or go online to set up a consultation. Our firm serves families throughout Pasco County, and we look forward to hearing from you.
Source:
leg.state.fl.us/statutes/index.cfm?App_mode=Display_Statute&URL=0000-0099/0061/Sections/0061.13.html