4 Types Of Divorce In Florida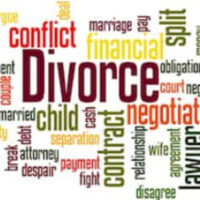 Even when you know the basics about divorce and the process of legally ending your marriage, you might not be aware that there are multiple strategies for the proceedings. The problem is that your options are not so clear when scanning through the Florida statute on dissolution of marriage. There are numerous provisions on dealing with property, alimony, and custody, visitation, and support for minor children, but little on how you go about addressing these issues.
If you are considering divorce, it is essential to know which process would fit best for your situation. There are pros and cons to weigh, especially considering the impact on your future. A Dade City divorce lawyer can explain your options and guide you through the proceedings, since you have rights to protect regardless of how you work through the case. Your choices include:
Traditional Divorce Court Case: This is the most familiar process, in which one party files a complaint for dissolution of marriage and states the grounds for divorce. In a no-fault divorce state like Florida, the petitioner must state that the marriage has been irretrievably broken. The divorce court will have jurisdiction over property division, alimony, and issues related to minor children. When the parties disagree on these matters, the judge will make decisions after conducting a contested hearing. 
Dissolution of Marriage by Settlement: Even in a traditional divorce case, the parties may be able to resolve some issues through an agreement. Often, they can negotiate and reach a compromise through their respective attorneys. Mediation may be another option for settling divorce issues, as this proceeding is overseen by a trained mediator who can facilitate settlement. If the parties agree, they can enter the proper orders in court.
If disputes remain on divorce issues, the judge will schedule a contested hearing. Plus, mediation is not binding, so any matters not resolved through the process will also be determined through litigation. 
Collaborative Divorce: When spouses are seeking privacy and a process that can creatively address all of the issues in the divorce, a collaborative divorce is often the best process for ending the. A collaborative divorce takes place outside a courtroom, usually over several sessions where the parties, their lawyers, a neutral facilitator and a neutral accountant work together to best Achieve the parties' stated goals on property division, spousal support, and care for minor children and any other issue that may arise. 
DIY Divorce: The riskiest, most damaging alternative for ending your marriage is trying to do it on your own. You have important rights to protect as they pertain to your assets, finances, and relationship with minor children. If you do not know what they are, there are impacts for your future. Undoing an agreement that unrepresented people make is often very difficult and can be more costly than addressing the issues appropriately from the beginning.
Consult with a Florida Divorce Attorney About Your Options 
For more information on strategies for working through the dissolution of marriage process, please contact The Law Office of Laurie R. Chane. You can set up a consultation by calling 352-567-0055 or filling out a contact form. After reviewing your situation, our team can advise you on divorce options that suit your needs. Our firm services clients in Pasco County and throughout the region, so we are ready to assist with your case.
Source:
leg.state.fl.us/statutes/index.cfm?App_mode=Display_Statute&URL=0000-0099/0061/0061ContentsIndex.html