What Divorce Issues Can I Resolve by Agreement in Florida?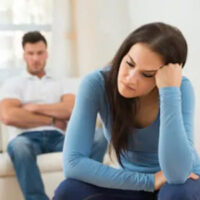 Divorces on some TV shows and movies paints a picture of a bitter, drawn-out process marked by hostile proceedings and numerous hearings – followed by a lengthy trial in which neither party is satisfied with the results. While it makes for good ratings, actual divorce cases are typically not quite so dramatic. In fact, many couples are able to reach an agreement on the key issues when splitting up, and Florida's statute on Dissolution of Marriage allows and encourages parties to resolve their differences as such. For most divorce issues that don't involve children, the court will review an agreement and enter the relevant order as long as the arrangement isn't outrageously unfair.
Reaching an agreement without litigation is timesaving, cost saving and less taxing emotionally.  If this describes your situation, it's wise to discuss your options with a Florida divorce lawyer. Even though you may not have to deal with the complex issues that crop up in a contested proceeding, you still need an attorney's help with protecting your rights. Plus, legal counsel is essential when drafting agreements related to:
Determination and Division of Marital Property: Distribution of assets in divorce is a two-step process:
Assessing which real estate and personal property items are marital and non-marital
Equitably dividing marital assets between the parties .
Determining which liabilities are marital and insuring those too are equitably divided.
Remember, equitable does not necessarily mean equal. 
Alimony Agreements: A court typically goes through a two-step process with spousal support as well. The initial inquiry is whether alimony is appropriate – does one spouse need alimony, followed by a determination of whether the other party has the ability to pay. The law enables you to agree on this topic as well, in terms of amount, frequency, and duration of payments. 
Issues Related to Minor Children in Divorce: Florida law also allows divorcing parents to reach an agreement on a parenting plan, which covers custody and visitation for minor children. Specifically, the plan must address decision-making regarding the child's:
Timesharing
Education;
Medical care;
Physical, social, and emotional well-being
Support
The difference with issues related to minor children is that the court will meticulously scrutinize the arrangement before entering it as an official order. The judge is required to review the elements of the parenting plan to ensure they comply with the statute on the child's best interests.
Work Out Agreements with Help from a Pasco County Divorce Attorney 
Though it's not a suitable fit for every divorce situation, handling important issues via agreement has many advantages over the alternative –going to court to have a judge decide after a hearing. Our team at The Law Office of Laurie R. Chane can explain your rights, assist with negotiations, draw up an agreement, and help with related legal issues. Please contact our Dade City divorce lawyers at 352-567-0055 or go online to set up a consultation.
https://www.chanelaw.com/5-tips-to-make-the-divorce-process-as-stress-free-as-possible/