5 Tips to Make the Divorce Process as Stress-Free as Possible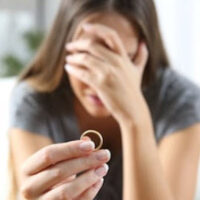 Divorce can be an emotionally challenging process, but you may not realize the full implications for your overall well-being until you hear it from the experts. The mental health editors at Prevention magazine report that you may experience serious issues with depression, anxiety, drastic changes in weight, substance abuse, and   medical issues – even under the best, most amicable circumstances.
Still, while you can't eliminate all of the emotional impact of a divorce in Florida, there are ways you can reduce the stress. The key is preparation, a goal you can accomplish when you employ a few proactive tips on how to make your divorce more bearable. 
Keep Your Divorce Separate: You can't ignore divorce issues or the process, but they can interfere with other aspects of your life where they have no place. Anger, bitterness, and resentment may affect your relationships with children, other family members, and your performance at work. Find a healthy way to compartmentalize the emotions associated with your divorce from other areas, such as by keeping a journal or attending counseling sessions. 
Get the Big Picture of Your Spouse's Finances Before Filing: While you should certainly avoid any illegal activity, you should gather as much information about your spouse's income, expenses, and other financial matters before you file for divorce. Once you broach the subject of divorce, your spouse may become secretive and protective of this information.

Check your credit: Check your credit report periodically to see if he or she has applied for a credit card or line of credit in your name. Make sure you have no outstanding debts that you were not aware of. 
Prepare an Inventory of High Ticket Items: During an especially heated divorce, parties might be tempted to give away or lose valuable items in order to avoid having them divided during the process. Eliminate this possibility in advance by making a list or take pictures of your treasured and high ticket possessions, along with their estimated value. Though you may not be able to prevent your spouse from concealing assets, you at least have an inventory of items you can refer to and point out to the judge – which means you're more likely that get your fair, equitable share when dividing assets.
Contact a Dade City, FL Divorce Lawyer for Legal Help

Of course, one of the best steps to make your divorce stress-free is to retain a skilled attorney to represent you before you file the official paperwork. When you have a lawyer handling the legal side of things, you can focus on your own physical and mental health. To learn more about how our team can help, please contact a Dade City divorce lawyer at The Law Office of Laurie R. Chane to set up a consultation. You can reach our firm at 352-567-0055, or fill out an online form to request an appointment.
Resource:
prevention.com/sex/relationships/a20448176/divorce-and-health-effects/
https://www.chanelaw.com/5-tips-to-handling-divorce-when-youre-retired/