Understanding Different Types Of Wills Under Florida Law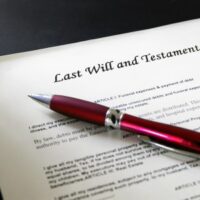 When you consider that a will is one of the most fundamental components of an estate plan, it seems unfair that the various types available under Florida law can create such confusion. The basic definition of a will is any instrument which disposes of a person's property at or after death, including a document that appoints an executor without specific instructions for distributions to beneficiaries. Though the language is straightforward, it does not take into account the different will structures that can be used to accomplish your estate planning goals.
Therefore, it is wise to learn more about your options with wills. A Dade City wills attorney can guide you in determining the right fit and assist with preparation. Still, you may benefit from knowing the most common types of wills, how they work, and what distinguishes them. 
Pour Over Will 
When your estate planning goals include a living trust, you will likely want to execute this type of will to give effect to your intentions. When you create a living trust, you fund it during your lifetime by transferring title on assets from your individual name to the trust. In the period before your death, you might acquire items without getting the chance to change ownership. As a result, these assets must go through probate.
The pour over will is a sort of backup plan that directs property you own at death to be "poured over" into the living trust that you previously created. 
Mirror Image Will 
Not to be confused with a joint will (which does not exist in Florida), this will is actually two documents that married or romantically involved couples often use. As the name suggests, the terms of the two wills are mirror images; the only difference between them is the identity of the executor. A mirror image will work when you have identical estate planning goals and develop them together. 
Will Imposters 
Some confusion about wills in Florida is a result of imprecise terminology or issues with legal requirements. For instance: 
A living will is not actually a will at all, but rather a statement of your wishes as you approach end-of-life. You indicate that you do or do not want your death to be artificially prolonged.
Florida does not recognize holographic wills, which are little more than a handwritten statement of the executor's wishes. Because it has not been properly signed and witnessed, the holographic will is invalid. 
Talk to a Pasco County, FL Estate Planning and Wills Lawyer for Details 
Hopefully, this information provides some clarity on the types of wills you may want to consider in your estate plan. Plus, there are other documents to address, including powers of attorney and a Designation of Health Care Surrogate. To learn more and get started on an estate plan that suits your objectives, please contact The Law Office of Laurie R. Chane. You can call 352-567-0055 or fill out our online contact form to set up a consultation at our Dade City location.
Resource:
leg.state.fl.us/statutes/index.cfm?App_mode=Display_Statute&Search_String=&URL=0700-0799/0731/Sections/0731.201.html