Parenting Coordination In Florida Divorces: Things To Know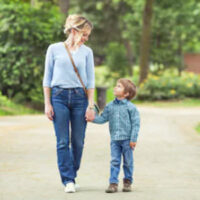 A bitter, hostile divorce can be devastating for the parties, but the toll on children can be extremely stressful and traumatic. You certainly want to spare children the unpleasant experience, yet it is not possible to shelter them from child custody and parenting time issues completely. The judge WILL enter a court order outlining the binding parenting plan in any divorce case, whether that occurs after a hearing or pursuant to an agreement. In certain situations, Florida's law on parenting coordination will be the most appropriate strategy for divorcing parents.
The statute outlines a type of alternative dispute resolution (ADR) proceeding that is child-focused and specifically designed to help high conflict parents with parenting plan struggles. Parenting coordination is not suitable in every divorce case, so you should talk to a Dade City child custody attorney about whether this process is a good fit. It might also help to review some basics.
Parenting coordination is for the children.
Observing the constant fighting and acrimony between their parents can have long-lasting social and psychological implications for children. Through this process, a specially trained parenting coordinator is appointed to:
Work with parents to resolve disputes over custody and visitation;
Educate parents on the needs of children;
Facilitate enforcement of the parenting plan;
Provide guidance in decision-making; and
Other tasks as determined by the court. 
There are multiple routes that lead to parenting coordination.
Either party to a divorce can request the court to require parenting coordination, but the judge may also make the process mandatory. Note that the court will hold a hearing before appointing a parenting coordinator to determine if another ADR option is more appropriate. This approach may precede an order for mediation, or it may occur later if mediation does not work.
The parenting coordinator is trained to guide parents.
The statute requires that a person appointed in this role must meet certain criteria. A parenting coordinator is required to be:
A licensed mental health professional;
A physician certified in psychiatry or neurology;
A mediator certified in family law by the Florida Bar; or
An attorney in good standing with the Florida Bar.
These credentials enable the parenting coordinator to assess the mental health of the child and parents, so the parenting plan reflects the child's best interests.
The parenting coordinator's role does not end when the divorce is final.
Though the initial objective is to develop a workable parenting plan, parties often need assistance with executing the terms. The parenting coordinator is usually tasked with monitoring compliance by both parents and may need to step in if disagreements re-emerge. 
Call Now to Speak to a Florida Child Custody Lawyer 
If this general information leads you to believe parenting coordination may be an option for dealing with child custody matters, please contact The Law Office of Laurie R. Chane. You can call 352-567-0055 or fill out an online contact form to schedule a consultation at our Dade City location. After assessing your circumstances, we can explain if parenting coordination, mediation, or other ADR strategies might be suitable.
Resource:
leg.state.fl.us/statutes/index.cfm?App_mode=Display_Statute&Search_String=&URL=0000-0099/0061/Sections/0061.125.html