Power Of Attorney And Living Trusts: Your Agent's Authority To Amend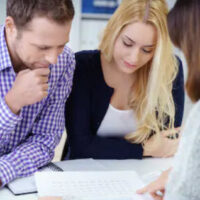 A power of attorney is one of the most powerful estate planning tools that supports your financial interests if you become incapacitated. In this document, the principal names an agent who has power to act and make decisions about managing your nearly all facets of your life including your money, insurance, investments, property etc. . Florida's law on durable powers of attorney allows for a general grant of authority, and you can also include provisions regarding specific assets. You might have reason to add detailed instructions related to management of real estate, income property, investment accounts, and many other assets. A power of attorney can be invaluable if the person chosen is trustworthy. By the same token, a power of attorney can be very dangerous if that person abuses the powers.
If you have a living trust and act as trustee, it is possible that your agent under the power of attorney could be granted authority to amend – as part of the authority to act on your behalf as principal. The question is whether you want your agent to have the power to make changes. There are numerous challenges, so trust a Dade City powers of attorney lawyer to provide you with an answer. Some information is useful for framing the issues. 
Two Examples to Consider 
Granting your agent unrestricted authority to modify your living trust could lead to an amendment that runs contrary to your intentions, while prohibiting modifications may create unwanted inflexibility. For instance:
You name your three children as beneficiaries of your living trust after your passing, and you name one of these individuals as your agent under the power of attorney. While you are incapacitated, your agent could change the living trust to allow payment for his or her services.
You bar your agent under a power of attorney from making any changes to your living trust. Your intention is to donate the assets held by your living trust to a charity upon your passing. The charity folds, but your power of attorney does not allow your agent to choose another. 
Balancing Authority Under Power of Attorney 
These examples show the extremes at both ends of the issue, but you can coordinate your living trust and power of attorney to suit your needs. The basic strategy starts with a provision in your power of attorney that allows your agent to modify your living trust. Then, you include language that limits authority as follows:
Your power of attorney should state that the agent can only modify the living trust in a way that is consistent with your stated intentions.
Your agent must get approval from all beneficiaries and trustees of the living trust before making any modifications.
This solution allows amendments where appropriate, while enabling your agent some flexibility in seeing that your intentions are met.
Talk to Florida Estate Planning Lawyer About Powers of Attorney
 Addressing a living trust might not be something you would even consider when preparing a power of attorney, but you can see why these two documents should work together to achieve your goals. Please contact The Law Office of Laurie R. Chane to learn more about coordinating all aspects of your estate plan. You can set up a consultation at our location in Dade City by calling 352-567-0055 or visiting us online.
Source:
leg.state.fl.us/statutes/index.cfm?App_mode=Display_Statute&Search_String=&URL=0700-0799/0709/Sections/0709.2104.html