Can I Modify The Type Of Alimony After My Divorce In Florida?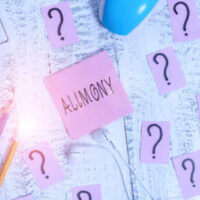 Whether you are the party paying or receiving alimony as part of your final divorce decree, there is a good chance that your circumstances will change in the months and years that follow. Florida divorce laws do allow you to modify spousal support if you meet certain criteria, but many people focus on the amount when seeking to make changes. There may be some confusion over whether you can alter any of the four types of alimony in Florida:
Bridge-the-gap, which helps a lower earning spouse get back on their feet post-divorce;
Rehabilitative support to assist one spouse in becoming financially self-sufficient;
Durational alimony that includes a specific time period for payments; and,
Permanent, which is rare and usually only available for long-term marriages.
Like many issues in divorce, there is no clear Yes or No answer on whether you can modify the type of alimony. The specific circumstances of the case will dictate your options, so it is important to consult with a Dade City alimony attorney. A few points should also be helpful.
Review the Original Alimony Order 
The starting point for determining whether you can modify spousal support is the final divorce decree – or any order that resulted from a previous modification. If neither party received alimony at the conclusion of the case, it is not possible to make changes because there is nothing to modify. For this reason, it is typically wise to include "nominal" spousal maintenance before entering the final order. Even if the amount is just $1, at least alimony does exist.
 Nonmodifiable Alimony in Florida 
There are two ways that spousal support will not be subject to change after divorce:
The court included language indicating that alimony is not modifiable, usually after conducting a hearing on the matter.
The parties entered into a marital settlement agreement that states spousal maintenance cannot be changed post-divorce. The agreement may be an arrangement the spouses work out together, with help from their respective lawyers. Settlement agreements are also a potential outcome of mediation.
When the court's order specifies that alimony is nonmodifiable, there is little that either party can do to make changes.
 Process for Modifying Alimony 
Assuming the court's order allows it, the party seeking to alter spousal support must still go through official proceedings. The payor or recipient must file a petition in court, stating that a substantial change in circumstances requires a modification to the type of alimony. For instance:
Permanent alimony may no longer be appropriate when the recipient got an inheritance or won the lottery.
Rehabilitative alimony might need to be changed if the recipient has difficulties with employment.
Durational alimony could be cut short or extended.
A Pasco County Alimony Lawyer Can Explain the Modification Process
To learn more about modifying alimony after your Florida divorce, please contact The Law Office of Laurie R. Chane in Dade City, FL. You can call 352-567-0055 or visit our website to set up a consultation. After reviewing your circumstances, we can advise you on options.
Source:
leg.state.fl.us/statutes/index.cfm?App_mode=Display_Statute&URL=0000-0099/0061/Sections/0061.08.html