Reasons To Consider Changing Your Florida Power Of Attorney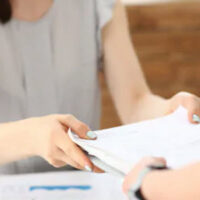 As you probably recall from when you originally created your Florida estate plan, it is important to review your documentation and decisions periodically. Changes in your life, family, employment, and even estate planning laws might necessitate modifications over time. However, while many people focus on their will or trust, you should also review the factors that may lead you to modify your Florida durable power of attorney. Through this document, you named an agent to manage your real estate, personal property, bank accounts, and other financial matters if you become incapacitated.
You grant a considerable amount of authority over your affairs by executing a power of attorney. When the arrangement is no longer practical or wanted, you must take proper legal action to ensure you properly terminate the agent's authorization to act. A Dade City powers of attorney lawyer can guide you with the process, but you should be aware of reasons to revoke your durable power of attorney in Florida. 
Death or Incapacity of Agent: This is the most obvious reason to revoke a power of attorney, but you will have protection if you appointed a successor agent. Revoking the arrangement is not urgent for this reason, though you should still make adjustments to ensure you still have a primary agent and successor ready to fill in. 
Relationship Changes: While you will certainly will not want an ex-spouse acting as your agent under a power of attorney, divorce is not the only scenario involving a relationship change. If you run into significant conflicts with a sibling, or the friend you appointed is no longer active in your life, it may be time to revoke your durable power of attorney. 
Request by Agent: You cannot force an appointment upon an individual who is not ready, willing, or able to act, so you might need to make changes if your agent asks you to revoke the power of attorney. Time is of the essence to appoint someone else, as you do not want to be in a situation where you are incapacitated and your agent takes a lackluster approach to managing your property. 
Concerns About Logistics: If you or your agent moves, practical considerations could make it necessary to revoke your power of attorney. It is preferable to appoint someone who is available and can conveniently handle essential financial tasks. 
Change of Heart: Ultimately, you can revoke your power of attorney for any reason or no reason at all. As the principle, you have sole authority to modify the arrangement – as well as the instructions you provide in the document.
Speak to a Florida Lawyer About Revoking Powers of Attorney 
If you have reason to revoke your power of attorney, it is critical to make sure you comply with all legal requirements and put another arrangement into place for incapacity. To learn how our team can help, please contact The Law Office of Laurie R. Chane in Pasco County. You can call 352-567-0055 or go online to set up a consultation.
Source:
leg.state.fl.us/statutes/index.cfm?App_mode=Display_Statute&Search_String=&URL=0700-0799/0709/Sections/0709.2104.html