Overview Of Florida's Income Shares Model For Child Support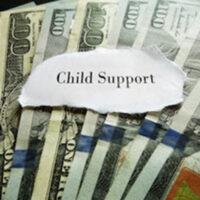 You may know that both parents are responsible for the financial support of minor children during divorce and after the case concludes. However, you might not be aware of how the amount is calculated, and that there are multiple approaches to determining how much each parent will pay. The most common method is the "income shares" model, which applies in Florida and 40 other US states. Florida's statute on child support uses the calculation when making an initial decision on child support, as well as any modifications to an existing child support obligation.
From the terminology, you know that this child support formula will take into account your income, but the details are far more complicated than reviewing tax returns on earnings. Without legal guidance, the rights of both the paying parent and recipient could be at risk. It is wise to consult with a Dade City child support lawyer about the details, and reading a summary is useful.
How Florida's Income Shares Model Works 
This approach to calculating child support is grounded in the notion that a child should benefit from the same financial contributions of parental income that he or she would have received if the family lived under the same roof.
Under the Florida statute, a parent's income for purposes of child support includes all "gross" income, such as:
Salary, wages, bonuses, tips, and commissions earned through employment;
Business income from operating a corporation, partnership, or other entity, minus the expenses required to produce income;
Benefits from disability, workers' compensation, pension, retirement, and Social Security; and,
Interest income and dividends from investments.
Because the question arises often: No, you cannot voluntarily become or remain unemployed to avoid paying child support. Florida law operates to "impute" income if you are unemployed or underemployed, so the court will essentially attribute wages to you – regardless of whether you receive the funds.
 Child Support Agreements and Deviations 
Keep in mind that the income shares model may not apply if parents reach an agreement on child support. The payor can always agree to an amount that exceeds the guidelines, and the court will likely approve.
In the absence of an agreement, a judge is still allowed to make adjustments to the child support amount calculated via the income shares model. The court has the power to vary the obligation up to plus or minus 5 percent from the guidelines, after considering the unique circumstances of parents and the child. Age, standard of living, financial abilities of both parents, and other factors are factors in this determination.
 A Florida Child Support Attorney Can Answer Specific Questions 
For more information on Florida's income share model and resolving child support issues, please contact The Law Office of Laurie R. Chane. You can set up a consultation by calling 352-567-0055 or visiting us online. Our office serves clients throughout Pasco County in a wide range of family law issues, so we are ready to assist with child support disputes.
Source:
leg.state.fl.us/Statutes/index.cfm?App_mode=Display_Statute&Search_String=&URL=0000-0099/0061/Sections/0061.30.html