How Inflation Affects Child Support In Florida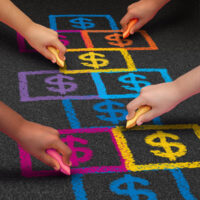 Inflation has been on the minds of Americans and in the news frequently over the last few months, and many households are making adjustments for a higher cost of living. According to a recent article in the Tampa Bay Times, inflation accelerated throughout September as consumer prices rose 8.2 percent. The costs of food and fuel spiked, and there have been impacts in health care, housing, energy, and many other commodities. For many Florida parents who are either receiving or paying child support, these higher prices can make it hard to make ends meet.
On both sides of the child support issue, it may be possible to modify the current order. The recipient may need to request an increase to cover the costs of raising the child, while the payor may not have sufficient funds to pay considering their own monthly expenses. There are numerous variables involved with modifications, so it is wise to consult with a Dade City child support attorney about your options. Some information about modifying child support in light of historic inflation is also useful.
Grounds for Modifying a Child Support Order: Either parent may request that the court modify the child support order to account for higher cost of living. The payor or recipient can file a petition to modify, but they must be able to prove a change in circumstances. The change must be either a 15 % change in income or a $50.00 change in the child support number.  A significant jump in day care or health insurance expenses alone could trigger a modification of child support.
T Alternatively, a modification may be appropriate when there has been a significant change in parenting time. The payor may not need to pay as much in support when the child is spending more time at that person's residence.
Process for Modifications: Though the specifics may vary by county, a person seeking the alter in child support must file a petition. The document must contain the information related to the change in circumstances, providing specific facts on why a modification is in the best interests of the child. However, keep in mind that it is always possible to work out an agreement on child support.
A Florida Child Support Lawyer Can Assist with Modifications 
For additional information about modifying child support, please contact The Law Office of Laurie R. Chane. Individuals in Pasco County and the surrounding region can call 352-567-0055 or visit our website to set up a consultation. A skilled attorney can advise you after reviewing your situation.
Source:
tampabay.com/news/business/2022/10/13/us-inflation-pressures-further-intensified-september/