I Have A Living Trust: Do I Need A Florida Durable Power Of Attorney?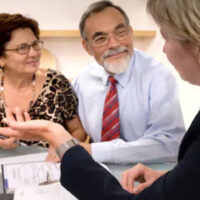 Like many people who executed a living trust as part of their Florida estate plan, you were probably attracted to the numerous benefits. Privacy, avoiding probate, asset protection, and providing rules on distributions to beneficiaries are just a few of the reasons individuals opt for a revocable trust. However, Florida law also empowers a person to create a Durable Power of Attorney, which also covers management of real estate and personal property. Because these two structures seem to overlap in some ways, there can be considerable confusion over whether you need both.
In fact, a living trust and power of attorney are completely separate documents. They serve different purposes, which means it is wise to have both as part of a comprehensive estate plan. You should consult with a Dade City lawyer about powers of attorney, but a summary of the basics is useful.
Overview of Each Structure 
The core concepts behind a living trust and power of attorney are ownership of assets, who has the power to control them, and what that person can do with them.
Living Trusts 
The key parties to a trust document are the grantor who transfers items to the trust, the trustee that manages trust assets, and the beneficiaries entitled to receive distributions. Therefore, upon the grantor's transferring title on real estate and personal property, the official owner is the trust – not the individual. The trustee oversees these assets according to the directions included in the trust document. It is common practice to name yourself as grantor and trustee in a revocable living trust, and then include successors if you become incapacitated. 
Durable Power of Attorney 
With this document, you can name an agent to manage your real estate and personal property if you become incapacitated. The person you designate as your attorney-in-fact essentially steps into your shoes to handle your assets when you cannot make decisions due to injury or illness. 
Why You Need a Power of Attorney if You Have a Living Trust 
From these descriptions, you can see that there can be a gap if you become incapacitated AND do not have both documents. Your successor trustee can manage the living trust upon incapacity or other trigger events. Still, this person only has authority over trust assets.
To the extent that you retain some items in your name as an individual, your trustee has no power to act. The durable power of attorney steps in at this point, because you have appointed an agent to deal with personal assets. Without this document, your loved ones will need to go through guardianship proceedings in court.
Talk to a Florida Estate Planning Lawyer About Powers of Attorney 
You cover many of your bases by executing a living trust and durable power of attorney, but a well-developed estate plan might also include advance directives, a living will, and other strategies. For more information, please contact The Law Office of Laurie R. Chane in Dade City, FL. You can call 352-567-0055 or fill out an online form to set up a consultation with an experienced estate planning attorney.
Resource:
leg.state.fl.us/statutes/index.cfm?App_mode=Display_Statute&Search_String=&URL=0700-0799/0709/Sections/0709.2104.html