Four Steps To Getting Child Custody In Florida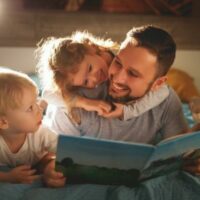 While issues related to minor children are a focal point in any Florida divorce, there are circumstances under which someone may seek custody outside of divorce proceedings. You might want an arrangement in place prior to filing for divorce, and custody will be an issue for co-parents who are separating but not divorcing. Plus, Florida's statute on child custody and time-sharing may come into play after paternity is established by agreement or court proceedings.
No matter how you arrived at the decision to determine child custody, there are legal requirements and procedural rules covering the process. Errors and omissions can cost time and money, ultimately affecting your rights as a parent. Getting legal help from a Dade City child custody attorney will streamline the process, though understanding the steps is also important. 
Prepare Necessary Legal Forms 
When there is not a case currently pending, you will need to initiate one by filing a petition for custody. Florida law uses the term time sharing to refer to child custody, and parental responsibility to address how decisions are made between the parent about your child. You must include certain forms to start the process. All cases must include an affidavit that supplies information about yourself, your child, and related details; as petitioner, you also need to complete a Child Support Guidelines Worksheet. In addition, you may be required to file:
A petition for child support;
A motion for temporary custody and support;
An agreement for parental responsibilities, time-sharing, and support, for co-parents who were able to compromise on these details. 
File Documents and Complete Service 
Once all necessary forms are complete, you will need to file them with the court along with any filing fees. Any legal proceedings require notice to the other party, which in this case is your child's other parent – the respondent. The sheriff's office handles service of process, but you may need a special process server if you cannot locate this individual. 
Work Out an Agreement for Custody 
There are numerous advantages to resolving child custody, timesharing, and support by agreement. The most important reason to negotiate a custody agreement is it allows you to include things that may be unique to your family. If you did not reach an accord prior to filing your petition, the parties may benefit from mediation. During this out-of-court proceeding, a trained mediator works with the parties to facilitate productive conversations about their dispute. With this guidance, an agreement may be possible. 
Fight for Child Custody in Court 
Any outstanding disputes about parental responsibilities must go through a contested hearing, which is a trial. Both parties will have the opportunity to present evidence and witnesses, focusing on a custody arrangement that serves the child's best interests. 
A Florida Child Custody Lawyer Will Guide You Through the Process 
Understanding the steps to getting custody is crucial, but knowing what to do at each phase is even more critical. Assistance from an experienced attorney puts you in a better position to achieve your goals, so please contact The Law Office of Laurie R. Chane to learn how our team can help. You can set up a consultation at our offices in Dade City, FL by calling 352-567-0055 or filling out our online contact form.
Resource:
leg.state.fl.us/statutes/index.cfm?App_mode=Display_Statute&URL=0000-0099/0061/Sections/0061.13.html