Answers to FAQs About Florida Parenting Plans After Divorce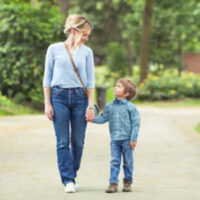 Regardless of the fact that parents are ending their marriage through divorce, both parents usually  want to maintain a strong relationship and stay emotionally involved with their children. Now that the family will be living in separate households, it is necessary to outline how parents can achieve these goals and effectively raise their children.  Florida's child custody statute provides for a parenting plan, a document that details each parent's roles and responsibilities with respect to meeting the needs of the child.
The law does not provide much guidance on creating a parenting plan, which is why many divorcing parents have concerns about the details. A Dade City child custody lawyer can provide answers specific to your situation, but answers to a few FAQs may be helpful.
What does Florida law require for parenting plans? To be approved by the court and entered as an official, legally binding order, a parenting plan must cover a wide range of issues. At minimum, the parents must address:
How they will share and be responsible for the child's daily routine;
The time-sharing schedule for each parent;
Who will be responsible for health care, education-related issues, and other activities; and,
How the parents will communicate with the child.

How does the child's best interest standard apply? Any parenting plan must comply with Florida law on the best interests of the child, and there are multiple factors listed in the statute. Generally, the arrangement must support the child's physical health, emotional well-being, education, development, , and any special needs. Preferences of the parents are a lesser concern, unless they are directly related to the child's best interests. 
Can we make changes to the parenting plan?  Changes to a parenting plan if not by agreement, require a very strict standard.  There must be a significant and material change in circumstances that was unanticipated at the time the initial order was entered. 
What are some additional tips for creating a workable parenting plan? One recommendation for a successful arrangement is that parents should be willing to compromise, cooperate, and communicate. Plus, you should try to find the right balance between specificity and flexibility. The time-sharing schedule needs to include details regarding weekends, holidays, school breaks, and travel. At the same time, it must also allow for unexpected events, parent's work schedules, and the issues that can crop up. You do not want to go to court every time something minor affects the parenting plan.
Contact a Pasco County Parenting Plan Attorney for Details 
Parenting plans are one of the most complicated aspects of a Florida divorce, so you should rely on knowledgeable legal counsel for assistance. At The Law Office of Laurie R. Chane, our team has considerable experience drafting, negotiating, and enforcing parenting plans in divorce cases. For more information on how we can help, please call 352-567-0055 to set up a consultation at our location in Dade City. We can advise you on your options after learning more about your situation.
https://www.chanelaw.com/how-does-relocation-affect-child-custody-in-florida/