Benefits of Avoiding the Probate Process in Florida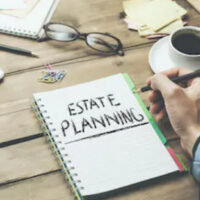 Though you may not know the legal details, you're probably aware that your final affairs will go through probate when you die. Florida laws on estate administration govern the legal process, and many of them apply regardless of whether or not you have a will. Beyond these basics, you might hear a lot of information about creating an estate plan to avoid probate. However, not as many people fully understand the reasons why you'd want to do so and how to go about it.
A knowledgeable Dade City estate planning attorney can explain the key benefits as they pertain to your unique situation. You might also want to review some general information about steering clear of probate and strategies to accomplish your goals.
Benefits of Avoiding Probate: When a person passes away, he or she typically has real estate, personal property including cash assets and debts that must be addressed. Probate is the process of paying creditors and distributing assets to the people entitled to them, either through a will or via intestate administration. The following reasons explain why you might want to avoid probate to the greatest extent possible. 
Maintain Privacy: Because probate is a legal process that takes place in court, most documents filed in connection with the case are public record for anyone to view.
Retain Control: Probate laws and court procedural rules apply to the estate administration process, so there are limits on what you can do – even with a will.
Lower Cost: Probate can be expensive and the larger the estate the greater the costs. Florida Statutes set forth the amount of attorney fees based upon the size of the estate.  If a matter is complicated, those costs can rise substantially.
Less Time: The probate process can take several months, even for simple estates. More complex cases could be in court for a year or more.

Estate Planning Strategies to Avoid the Probate Process in Florida: You may not be able to completely sidestep probate court, but there are ways to maximize the advantages. They include: 
Pay-on-Death Accounts: Many checking, savings, investment, life insurance, and other accounts allow you to designate a beneficiary who will receive the funds held in them. The beneficiary takes the proceeds by operation of law, so the accounts don't pass through probate. 
Real Estate Ownership: By including proper language in the deed to your home or other real estate, you can also ensure the property passes by operation of law instead of probate. 
Your Will and Trust: You can create a specific type of will, which includes language to automatically "pour over" all assets you own at death into the trust. Technically, you would own nothing upon your death, thereby avoiding the probate process.
Reach Out to a Pasco County, FL Estate Planning Lawyer for Assistance 
For more information on the reasons to avoid probate and to develop an estate plan to achieve your objectives, please contact The Law Office of Laurie R. Chane. You can call 352-567-0055 to set up a consultation. Once we review your circumstances and discuss your intentions, we can advise you on your estate planning options.
https://www.chanelaw.com/3-components-to-integrated-estate-planning/