Parental Rights Of Same Sex Couples Under Florida Child Custody Laws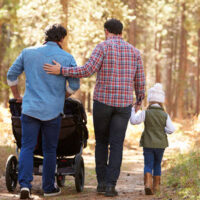 Same sex couples rejoiced in 2015 when the US Supreme Court ruled that the fundamental right to marry is guaranteed to all by the due process and equal protection clauses in the US Constitution. However, marital relationships break down among same sex couples just as they do with heterosexual spouses. When going through Florida divorce, the parties will still need to address property division of marital assets and alimony.
Plus, same sex parents will also face questions about child custody, visitation, and support in a divorce case. The laws may have opened the door to same sex marriage, but some legal concepts have not yet "caught up" – creating challenges. A Dade City child custody attorney can advise you on details, but it is important to understand your rights and additional steps you can take to protect them.
 Same Sex Married Parents 
State paternity laws have always provided a legal presumption that the husband is the child's father when the parents are married. The legal presumption can be challenged by another individual who claims to be the father.
The statute now applies to same sex marriages, so both partners are automatically considered the child's parents at birth. Therefore, they retain their rights and responsibilities in divorce – including child custody rights, i.e., how parents make the important decisions involved with raising the child.  Florida family laws prefer a situation where parents share in custody, and the statute on parenting time and time-sharing requires that these decisions comply with the child's best interests standard.
Children Born Outside Same Sex Marriage 
When the parents are unmarried, the laws are not as clear-cut. There are multiple scenarios that same sex couples may encounter:
The pair use assisted reproductive technology to grow their family, so only one has a biological connection to the child;
One partner adopted a child as a single individual; or,
One partner had a child before becoming involved in the same sex relationship.
In these situations, the parent who lacks a biological link to the child could be cut off from exercising child custody rights. The most effective strategy for avoiding this situation is adoption by the parent who is not related. This must be done through a "second parent" adoption when there is a biological parent whose rights have not been terminated. Through this process, a parent living in the same household as the child can gain parental rights.
 A Florida Child Custody Lawyer Can Assist with Legal Requirements
 The rights of parents do not change simply because they are involved in a same sex marriage, but there can be challenges for unmarried couples. The best way to protect your interests is to plan ahead and take appropriate action now. For more information, please contact The Law Office of Laurie R. Chane in Dade City, FL. You can call 352-567-0055 or visit our website to set up a consultation. We can provide additional information on child custody for same sex couples after discussing your situation.
Source:
leg.state.fl.us/Statutes/index.cfm?App_mode=Display_Statute&Search_String=&URL=0000-0099/0061/Sections/0061.13.html