5 Tips for Choosing an Executor When Making Your Will in Florida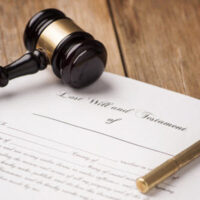 If you are getting ready to make your will, it is likely that one of your first issues is choosing the person who will handle your final affairs upon death. One place to start is Florida's probate code rules on qualifications of executors, which require someone at least 18 years old, who has not been convicted of a felony, and other criteria. However, the statute does not provide much personalized guidance to help with making your decision.
Considering that this individual will step into your shoes to perform legal tasks for you, the choice is an important one. A few tips might help as you are working out the details with your Florida wills and estate planning lawyer.
Choose someone who can handle considerable responsibilities. Your executor will have several tasks as part of the probate process, including gathering assets, preparing an inventory of them, paying off creditors, and distributing real and personal property to beneficiaries. An estate administration will provide considerable guidance, but your executor must be able to shoulder some of the burden.

Make sure your executor is in good financial standing. You entrust real estate, bank accounts, and other valuable assets to your executor, who may be required to handle some management and financial duties until distribution to beneficiaries. Plus, a court may require surety bond, which can be difficult for an executor to obtain with unfavorable credit.

Consider at least one younger adult. For married couples, the obvious choice of executor is usually a spouse. However, you are able to name successors in your will, so you should include someone who is younger by a generation or so. You may need this person to step up if one spouse predeceases the other, or in case one of you might be unable or unwilling to serve later in life.

Location mostly does not matter. By law, your executor must be a Florida resident, except if that person is related to you by blood, marriage, or adoption. For practical and logistical purposes, you might want to choose an executor who lives relatively nearby. Your executor will be managing assets that may need your personal involvement or presence.

Pick an executor who can remain level-headed and drama-free. If you have concerns about your family, beneficiaries, and other loved ones, choose an executor who is prepared to perform essential tasks and stay above the drama. Emotional issues and disagreements should not interfere with administration of your estate.
Your Dade City, FL Wills and Estate Planning Attorney Can Advise You 
Of course, there are many other factors to assess when making the decision on who to name as executor in your will. The choice is a very personal one, so it is smart to work with a knowledgeable Dade City wills lawyer who can guide you and assist with preparing the necessary documents. Our team at The Law Office of Laurie R. Chane has extensive experience representing clients throughout Pasco County, so please contact our office. You can set up a consultation by calling 352-567-0055 or filling out our contact form.
https://www.chanelaw.com/four-tips-to-avoid-a-florida-will-contest-after-your-passing/