Do NOT Overlook Key Provisions When Creating A Florida Living Trust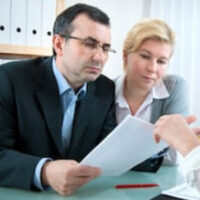 Like most people considering options for estate planning, you certainly want to know more about the role that trusts can play for protecting your legacy. It is wise to understand how they work and the purposes they serve, but these factors can vary widely with the different types of trusts available under Florida law. One of the most common is a revocable living trust: A written document that dictates management of the real estate and personal property held within the trust. Typically, you would appoint yourself as trustee, so you maintain control over trust assets during your lifetime. Upon your passing, the trust agreement includes provisions on distributing items to beneficiaries.
Even from this brief summary of revocable living trusts, you can see the importance of including the right language and terms to achieve your intended goals. A Dade City trusts attorney will consult with you to ensure the proper terms are included, as there are some that you cannot afford to overlook.
Appointing a Successor Trustee: Though you will be appointing yourself as trustee to handle assets in your revocable living trust, it is essential to name at least one successor that will be ready, willing, and able to serve. A successor trustee will step into your shoes to administer trust property:
If you become incapacitated due to a medical condition and cannot undertake trust management tasks; and/or,
When you pass away, since it will be necessary to distribute assets to beneficiaries, perform tasks listed in the trust agreement, and manage trust property.
Determining Incapacity: The concept of incapacity carries both legal and medical implications, and both must be addressed in your trust agreement. You do not want blurred lines on what it means to be unable to make responsible decisions regarding trust property, so it is smart to state incapacity criteria. Examples include:
Getting a letter from your primary care physician;
Obtaining a statement from treating health care providers; or
Working with at least two independent doctors who can provide a medical opinion after conducting an exam. 
Triggers for Distributions to Beneficiaries: If you have concerns about the financial sophistication or age of a beneficiary, you may not want to make outright distributions. Instead, many people create a plan for distributions over time or upon the occurrence of certain events. You could allow for distributions in stages, such as at age 25, 30, and 35.
 Specific Distributions: When a trust holds certain types of assets that you want to go to a specific person, you must include these provisions in the agreement. Otherwise, your real estate and personal belongings are part of the trust as a whole, to be distributed among the beneficiaries.
Talk to a Florida Trusts Lawyer About Revocable Trusts
When you have guidance from an experienced estate planning attorney, you can be confident that your revocable living trust  will include these important provisions. To learn more about how we can help, please contact The Law Office of Laurie R. Chane. You can set up a consultation at our Dade City location by calling 352-567-0055 or visiting us online.
Source:
smartasset.com/retirement/what-is-a-revocable-living-trust