Can I Get A Domestic Violence Injunction Against A Same-Sex Partner In Florida?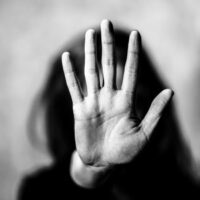 Same-sex couples have had the right to marry since the 2015 US Supreme Court decision in Obergefell v. Hodges, but they have enjoyed the protections of Florida domestic violence laws for decades. Therefore, yes, you are entitled to the protections of a domestic violence  injunction.. Under Florida's statute on domestic violence injunctions, it is possible to obtain a domestic violence injunction who is a restraining order against anyone who is a member of the family or household, past or present regardless of marital status. A judge can prohibit your abuser from communicating with you, being within a certain distance, or living in a home that you share. A final order of protection can also include an order of child support if appropriate.
However, while you can get an order of protection, the domestic violence laws do not make it easy. At a time when you are fearing for your safety and struggling with a range of emotions, you must still make sense of the complicated laws. Instead of putting your well-being and interests at risk, trust a Dade City domestic violence attorney to help you with the steps, which include.
Gathering Evidence: You will need to prepare official court forms to request an order of protection, and much of this information is factual. The law requires you prove to the judge that you have reasonable cause to believe that you are in imminent danger of becoming the victim of domestic violence, and that an injunction is necessary to protect your safety or the safety of others in your household.  Relevant documents may include:
Texts or email messages;
Social media posts;
Photographs
Medical records from treating domestic violence injuries; and,
Police reports, if any. 
Preparing the Petition: Your documentary evidence is5important, but there is one crucial component of your petition for a domestic violence injunction: Your affidavit that you swear to under oath, in which you state all relevant facts to convince the judge to enter the restraining order initially on a temporary basis and then later on a more permanent basis. It is essential that you are entirely truthful and avoid false statements or exaggerations in your sworn statement.
 Ex Parte Temporary Order: The statute allows you to obtain a temporary domestic violence injunction based solely upon the allegations and information you provide in the Petition for Domestic Violence Injunction. If you have a petition supported by your affidavit and sufficient evidence, the judge may issue the temporary injunction the same day.  A temporary injunction is only valid for 14 days during which time the Judge will set a hearing and will serve the other party.  That period of time can be extended by the Court.  If the judge reads your petition and does not think that the facts are sufficient for a temporary injunction, they can agree to set it for hearing but the temporary order is not granted.  If at the hearing, you can sufficiently prove the facts, you will be entitled to a more permanent injunction.
 Return Hearings: You must appear at the return hearing for the injunction.  If you do not appear, the Court will not grant the injunction.  However, if the respondent does not appear after being served,  the injunction will be granted. How long it will be entered for an specific terms are dependent on your circumstances.  A domestic violence injunction can be a powerful tool to protect you and your family.  An experienced lawyer can make all the difference in the world.
 Set Up a Consultation with a Florida Domestic Violence Lawyer 
The Law Office of Laurie R. Chane is prepared to get started with a restraining order promptly, so please contact us right away to set up a consultation. Individuals in Pasco County can call 352-567-0055 or visit our website to speak with a knowledgeable domestic violence injunctions attorney.
Source:
leg.state.fl.us/statutes/index.cfm?App_mode=Display_Statute&URL=0700-0799/0741/Sections/0741.30.html