Is Florida Collaborative Divorce the Right Fit for Me?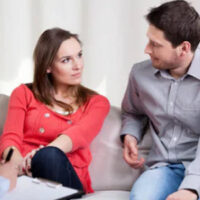 Ending your marriage is a challenging, emotional life event, but divorcing couples do have options for making the process relatively smooth and stress-free. One strategy to consider is proceeding under Florida's Collaborative Law Process Act, which can be more amicable for the parties. A collaborative divorce can effectively work for couples with children (young or adult) that wish to maintain a relationship in the future.  For couples that may still be able to cooperate and compromise on the primary issues involved in the case, collaborative divorce may be the most efficient and cost-effective strategy.
Are we both willing to participate in the collaborative process? Each spouse must consent to resolving divorce issues through collaboration, so it is not an option if someone objects. However, keep in mind that you can initiate the process regardless of whether you already filed for divorce. You begin by signing a collaborative law participation agreement, which puts a stay on the court case. 
What are the main issues we need to resolve? You can address the same topics as you would in divorce court, including:
Division of marital property, including a determination of what assets are marital versus separate;
Whether alimony is appropriate and, if so, the type, amount, and duration; and,
Child custody, visitation, and support.
More importantly, you can resolve issues in a manner that best reflects the needs of your family and not simply what the law allows a Judge to do.

Will there be disputes in resolving key divorce issues? You may be eligible for collaborative divorce even when there are disagreements on certain topics, since your respective lawyers can often facilitate an agreement  when you share a common goal. However, it may not be suitable when there are heated, emotional arguments and bitterness that prevent cooperation.
Can I be objective about compromise? You might be concerned about whether your spouse will participate in collaborative divorce in a meaningful way, but you should also look to your own intentions and objectives. At the core of collaboration is a willingness to compromise and recognize that the proceeding is not a win-lose scenario: Both parties are working out the best strategy for winding down the marriage
The Collaborative Process relies on a neutral financial expert and a neutral mental health expert that can provide valuable and creative guidance in reaching an agreement.
Fortunately, collaborative divorce gives you more control over the process. In court, a judge will decide when applying the laws to the facts, which could result in an arrangement that makes neither party happy. Through collaboration, the parties decide asset division, spousal support, and issues related to minor children. 
Schedule a Consultation with a Collaborative Divorce Lawyer in Dade City, FL 
Divorce is never easy, but the Florida collaborative process provides you with an option if you are seeking an amicable resolution to the key issues. If you would like to learn more about whether collaborative divorce is right for you, please contact a Dade City collaborative divorce lawyer at The Law Office of Laurie R. Chane. You can call 352-567-0055 or fill out an online contact form to set up a consultation with a member of our team.