Florida Law on Debt in Divorce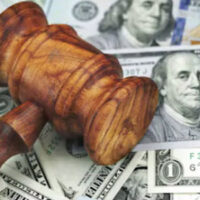 While divorcing couples might spend significant time figuring out how to divvy up assets acquired during their marriage, they may not even consider what happens to the financial obligations they've incurred. Debt in divorce is one of the most overlooked issues, but it's every bit as important – whether you're dealing with a contested hearing or trying to work out an agreement with your soon-to-be-ex. Disputes can erupt as each party tries to hold the other accountable.
It's essential to have a Dade City divorce lawyer on your side when you're dealing with any divorce-related issue, and debt is no different. However, you may find it useful to review some general information about how the laws apply. 
Default Rule on Marital Assets Covers Debt: Under Florida's statute on equitable distribution, most assets that a couple acquires during the marriage are subject to an equitable  division between the parties. Equitable does not necessarily mean equal though. Similarly, most  property a person owned before the wedding day is separate and not part of the marital estate. Some exceptions to that rule are gifts and inheritances that were intentionally given to one spouse. Additionally, assets that may have been purchased by one person prior to the marriage but paid for during a marriage may have some marital and non-marital value. Think of a home that was mortgaged over a long period of time.
Debts acquired during the marriage go through the same analysis in the divorce process.  Most loans  acquired before marriage and after separation will be considered debts of the individual. The first question is the date that the obligation was incurred – NOT the name on the debt. The assumption is that, even when there's only one name associated with it, the person who incurred the debt did so for both spouses. 
Departures from the Default Rule: There are some special considerations that may affect the default rule for equitable distribution of assets – so they also impact debt in divorce: 
Rebuttable Presumption: Florida law specifically states that the designation of marital assets and debts is a legal presumption. It can be overcome by evidence demonstrating that items are nonmarital. Therefore, even when the date of debt would seem to put it into the marital or nonmarital category, you can rebut the presumption.
Distribution by Agreement: The statute on equitable distribution only applies where there are disputes over divvying up assets and debts. If the parties can agree that each takes certain property and will remain on a debt, it's not necessary to go through the analysis of equitable distribution.
Discuss Debt in Divorce with an Experienced Florida Lawyer 
While an overview may help you understand the big picture regarding debt in divorce, there are subtleties in this area of law that you should entrust to a knowledgeable divorce attorney. For more information that is personalized for your unique circumstances, please contact The Law Office of Laurie R. Chane at 352-567-0055 or via our website. We can schedule a consultation to learn more about your situation, after which we can answer your questions and advise you on your rights.
https://www.chanelaw.com/what-divorce-issues-can-i-resolve-by-agreement-in-florida/