5 Key Sections of a Florida Health Care Power of Attorney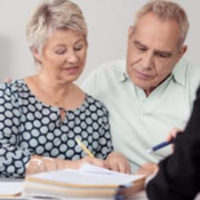 Though you may appreciate the importance of creating a will, many people overlook another key document in an estate plan: A Florida Designation of a Health Care Surrogate, sometimes referred to as a health care power of attorney. This document allows you to appoint a person to make health-related decisions on your behalf if you're unable because of incapacity or disability. You can rely on a Dade City powers of attorney lawyer to explain the details and implications, but an overview of the five key sections may be helpful.
Identification of Principal and Surrogate: Here, you'll state your name and designate the person you want to act as your surrogate. This individual will be in charge of health care decision making based upon the effective date you choose in a subsequent section. You can also name an alternate surrogate to act in the event that the first individual is unable or unwilling to perform the duties you authorize.

Authority of Surrogate: In this section, you'll specify the powers you're granting to your health care agent. You can identify those treatments and care you want and those you do not want. The primary duties that you may authorize through your initials are:
Receiving your medical records and other information prepared by health care providers, which is related to your past, present, and future medical conditions; and,
Consenting to or refusing treatment;
Applying for private or government health care benefits; and,
Determining organ donations upon your death.
Revocation: This section is informative, providing you with the option on how to revoke the health care power of attorney. As long as you're not incapacitated, you can revoke by:
Signing a document where you state your intent to revoke;
Physically destroying the original health care surrogate designation in the presence of a witness;
Orally expressing your intent to revoke; or,
Executing a new health care power of attorney.

Effective Date: You have multiple choices regarding when you want the designate to take effect. The default is that it kicks in when your doctor determines that you're unable to make health care decisions; if this is your intent, you do nothing.
However, you can choose to an immediate effective date through applying your initials. You'll still be in charge of your own health care decisions as long as you have the capacity to do so. 
Signatures and Witnesses: The last important section of a health care surrogate designation is where you sign and date the document. You must have two witnesses observe you signing it, and your surrogate cannot be one of them.

Contact a Florida Elder Law and Estate Planning Lawyer About Powers of Attorney 
If you'd like to know more about healthcare powers of attorney, please contact the Law Office of Laurie R. Chane to set up a consultation. You can reach our firm by calling 352-567-0055 or completing our online contact form. We can explain the function of these documents and how they work within a comprehensive estate plan. Our team serves clients throughout Pasco County from our location in Dade City, and we're happy to help.
Resource:
.leg.state.fl.us/Statutes/index.cfm?App_mode=Display_Statute&Search_String=&URL=0700-0799/0765/Sections/0765.202.html