What Happens to My Estate Plan When I Move to Florida?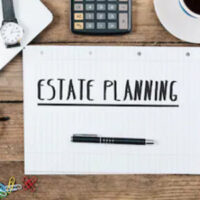 We have been hearing about the influx of people moving into Florida for the last few years, but updated statistics shed some light on recent trends. According to Tampa's CBS affiliate WTSP News Channel 10; 387,479 individuals relocated to the Sunshine State between April 2019 and 2020.
There are countless tasks associated with relocating yourself and your family to a new state. One may think that if you have an existing estate plan you are covered. The rules, taxes and the laws may vary greatly from your original state. . A Dade City estate planning lawyer can advise you and assist with any changes you need to make. 
Your Last Will & Testament: If you prepared your current will in another US state, Florida law will recognize it as long as it was validly executed under the laws of your previous home. Typically, states will require a testator to sign in the presence of other witnesses, who also sign to acknowledge the identity of the testator. Still, Florida does not recognize certain handwritten and oral wills, which are valid in a small number of US states. 
Designation of Health Care Surrogate: This document may go by other terms, such as Healthcare Power of Attorney, but the basic principles are the same: You appoint someone to make medical decisions for you if you become incapacitated. When you bring in paperwork from another state, medical professionals may not recognize it and refuse to honor it. Legal departments may need to get involved to ensure it is valid, leading to delays in getting treatment.
Durable Power of Attorney: This document designates an agent to  handle your financial affairs in the event of incapacity. Different states may allow or not allow the agent to take on various responsibilities. Banks, lenders, utilities, and many other institutions that do business in Florida are familiar with the powers designated in a Florida Durable Power of Attorney. You may struggle in getting companies to accept a Power of Attorney from another state. 
Do Not Resuscitate Orders: Individuals execute this form to state their wishes to not be revived from a respiratory or cardiac arrest event; in Florida, this paper must be YELLOW for health care professionals to honor it. Colors vary in other US states. 
Make Adjustments with Help from a Florida Estate Planning Attorney 
Moving is one of those substantial life changes that necessitates a review of your estate plan, so it is wise to go over your circumstances with an experienced lawyer. For more information, please contact The Law Office of Laurie R. Chane. You can set up a consultation at our office by calling 352-567-0055 or filling out an online contact form.
Resource:
wtsp.com/article/news/regional/florida/covid-19-slows-migration-to-florida/67-cd168c3a-0ff0-4f61-b6a6-9eb244ad9fed