Property Division Checklist For Florida Divorce Cases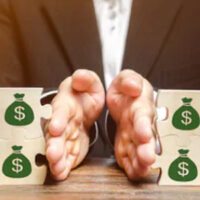 When considering how to divvy up assets in a Florida divorce case, many couples focus only on the big ticket items. It can be easy to overlook other property and items that you may have acquired over the course of your marriage; many couples also fail to address the debts and legal liabilities they have accumulated during the years. With both factors, there can be some shock when you realize the value and implications for your case. In general, Florida divorce laws require equitable distribution of all property and debts. However, before you get to this point, you must first establish what is included in the marital "estate."
Just as you would do when planning your day and To-Do lists, one of the most efficient ways to approach these issues is to create a checklist. Your Dade City property division attorney will have details on what to include, but the following overview may serve as a guide to create an inventory for purposes of equitable distribution laws.
Real Estate 
The family home you shared during your marriage is obviously on this list, but do not forget about other marital interests in real estate. You will need to include vacation or second homes, investment real estate, interests in a farm, and undeveloped land, even when the property is in one party's name. Though not legally an interest in real estate, be sure to note any time share properties when itemizing your list. 
Personal Property and Collections 
Some items may have sentimental attachment, while other personal property has significant value and must be included in property division. Consider the following pieces when going over your checklist. 
Furniture and appliances;
Autos, trucks, RVs, campers, boats, ATVs, and other motorized vehicles;
Electronics, including TVs, AV equipment, and home theater;
Computers, tablets, printers, and other home office equipment;
China, crystal, and dinnerware;
Artwork, coins, and stamp collections; and
Firearms. 
Financial Assets 
While accounts in this category are still considered personal property, you should create a separate category for financial matters in your property division checklist. Besides cash on hand, make sure to note: 
Checking and savings accounts;
Accounts for children's education;
Stocks, bonds, mutual funds, and securities investments;
Retirement, 401(k), pension, profit sharing, and IRAs; and
Life insurance policies. 
Ownership Interests in a Business 
If either or both spouses are stakeholders in a sole proprietorship, partnership, corporation, or limited liability company, these items must be addressed in property division. Note that there may be blurred lines regarding whether business interests are separate or marital.
Marital Debts 
Equitable distribution also applies to the financial and legal liabilities you incur as a married couple, such as your mortgage, auto loans, credit cards, and other lines of credit.
Discuss Property Division with a Florida Divorce Lawyer 
A checklist helps you organize assets and understand what to expect with equitable distribution, and it may guide parties in discussing settlement agreements in divorce. To learn more about property division issues, please contact The Law Office of Laurie R. Chane at 352-567-0055 or go online to set up a consultation at our Dade City location.
Resource:
leg.state.fl.us/statutes/index.cfm?App_mode=Display_Statute&URL=0000-0099/0061/Sections/0061.075.html