New Limitations on Alimony in Florida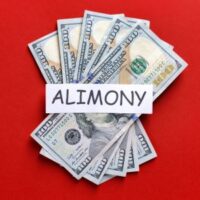 Even if you do not follow developments in the practice of family law, you might be aware of some major changes to the alimony laws. There was some controversy over Senate Bill 1416 because it eliminates permanent alimony, which opponents say puts recipients in a tough financial position after they have given up significant opportunities to contribute to a long-term marriage. Proponents of the law argue that no alimony obligation should be permanent, and that other options are available to support a lower earning spouse.
However, in addition to eliminating permanent alimony, SB 1416 includes provisions on the other types of support that are allowed by statute. The objective is to bring fairness to the concept of alimony for both payor and recipient. These changes took effect for all final divorce decrees after July 1, 2023, and your Dade City alimony lawyer can explain how they may impact your case. Some background on SB 1416 is also informative.
 Types of Alimony in Florida After SB 1416: Permanent alimony may be gone, but the statute still provides for four types that remain:
Temporary, which can be ordered during the pendency of the proceedings.
Bridge-the-gap alimony to provide support while the lower earning spouse transitions to single life;
Rehabilitative support to assist the recipient in receiving education and training to become self-supporting; and, requires a specific and defined rehabilitative plan and,
Durational alimony, which is paid for a set period of time under the divorce decree.
New Rules on Durational Alimony: SB 1416 made a critical change to durational alimony, which establishes the time period for payments in accordance with the length of the marriage. The award cannot be longer than:
Half the length of a short-term marriage (less than 10 years);
60 percent of the length of a moderate term marriage (10 to 20 years); and,
75 percent of the length of a long-term marriage (20+ years).
Is not available for marriages shorter than three years.
In addition, the new law caps the maximum amount of durational alimony. The limit is 35 percent of the difference between the parties' net incomes.
 Retirement and Alimony: Under the prior version of the statute, it would be necessary for payor to request modification of alimony if they want to retire. Essentially, the law prevented people from retiring because they could not afford the payments and did not meet the criteria for modifications. SB 1416 makes it easier for a payor to modify and terminate alimony, providing standards and procedures for this specific scenario. The payor must file the petition to modify no sooner than 6 months before the planned retirement date.
Discuss Your Divorce Case with a Florida Alimony Attorney 
For more information on SB 1416 and its impacts on alimony in Florida divorce cases, please contact The Law Office of Laurie R. Chane in Dade City. You can set up a consultation by calling 352-567-0055 or visiting our website. Once we review your circumstances, an experienced lawyer will explain how the new laws apply to your case.
Source:
myfloridahouse.gov/Sections/Bills/billsdetail.aspx?BillId=78150&