How Do I Modify a Living Revocable Trust in Florida?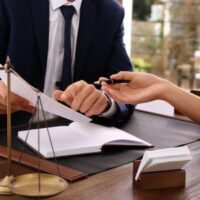 A revocable living trust is a popular choice for many people creating estate plans, as it offers ways to avoid probate, protect assets, and keep personal, financial matters private. It also provides flexibility, since the definition of revocable trust means that it can be modified or terminated by the grantor. Just as with other estate planning documents, a living trust should be reviewed periodically to see whether any changes would be appropriate or beneficial.
There are many reasons you might decide to make modifications to your revocable living trust, but it is wise to get legal help. You will need advice on reasons to alter the existing trust agreement, and you must meet legal requirements to ensure the changes are legally effective. A Dade City trusts and estate planning attorney can provide personalized details, but a summary of the key points is useful.
 Reasons to Modify a Revocable Trust: Your life and the lives of beneficiaries may change significantly and in such short times, so there could be numerous reasons to consider altering your trust:
A new child was born to your family, and you want to add a beneficiary.
A beneficiary passed away, so you seek to eliminate a beneficiary.
You become widowed or divorced.
You want to change or add restrictions on distributions to beneficiaries by age.
Your successor trustee is unable to act, and you need to add another trusted individual to serve the position.
You seek to modify the powers granted to your trustees. 
Identify Sections to Modify: One of the first steps to amending your revocable living trust is to pinpoint the sections in the trust agreement that will be affected. Your trust agreement will have a specific means of identifying the provisions by page, number, or bullet point. It is also critical to meticulously review the entire document to ensure you know the impact of the modifications in other areas. Conflicts within the documents could lead to serious disputes, meaning costly litigation.
Create an Amendment: The tool you use to make the changes to a revocable living trust is a trust amendment, in which you identify the trust and specify how you are modifying it. For purposes of clarity, you should refer to the numbered provision in the original trust agreement that you are amending.
 Consider Restating: If you will be making significant changes to your trust agreement, it may be worthwhile to prepare a trust restatement. You would acknowledge the existing trust, and then state the new terms. Actually revoking a revocable trust is another option, but there are challenges with multiple asset transfers.
A Florida Trusts and Estate Planning Lawyer Will Walk You Through the Process 
If you are considering making changes to your revocable living trust or want to conduct a review, please contact The Law Office of Laurie R. Chane. We can discuss life transitions and other reasons to modify it, and we will handle all legal requirements. Please contact us to speak to a trusts and estate planning attorney. You can set up a consultation by calling 352-567-0055 or visiting us online.