Florida Estate Planning Tips for Single Parents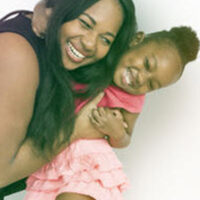 US Census data indicates that there are 13.7 million single parents nationwide, and they're responsible for raising 22.4 million children under the age of 21 years old. If you're one of them, you know that parenting involves more than just daily obligations like caring for kids when they're sick, guiding them through education, and helping them transition into adulthood. You also need to consider uncomfortable topics, such as providing for your children if you can no longer care for them due to death or incapacity.
Estate planning is especially challenging and pressing for single parents, but it's a necessary task. Fortunately, you can make things easier on yourself by working with a Florida estate planning lawyer regarding the key documents. 
Why Estate Planning is Important for Single Parents: Regardless of the circumstances that led you to become a single parent, your children have only you to rely on for their future and long-term well-being. You cannot predict the future; therefore, you must prepare for it by developing an estate plan that enables another person to step into your shoes. Keep in mind that you're not just considering a guardian who can take care of your children when you're unable to do so. You also need to provide a solid financial foundation so that your kids can still enjoy the same lifestyle with minimal disruption.
Documents to Include in Your Estate Plan: Though the specifics may vary based upon your unique situation, your estate plan should include the following basic documents: 
Durable Power of Attorney: By executing this form, you appoint someone to act as your agent with respect to financial matters. Your agent has the power to manage your real and personal property if you're unable to make decisions regarding your affairs.

Designation of Health Care Surrogate and Advance Directive: You can also appoint someone to act as your agent for medical treatment purposes if you become incapacitated. Through an advance directive, you can make your wishes known regarding life-sustaining care.
HIPAA Authorization or Waiver: The Health Insurance Portability and Accountability Act (HIPAA) prohibits the disclosure of private medical information to anyone other than the patient. Through a waiver, you can authorize certain individuals to access these details. There's no appointed agent for decision-making purposes, but the people on this list can stay apprised of your health circumstances.
A Will: Besides providing for distributions and managing your assets, you can appoint a guardian for minor children in your will. The arrangement will still need to be approved by the court to ensure it meets the child's best interests standard.
Reach Out to a Dade City, FL Estate Planning Attorney 
If you're a single parent, these and other estate planning documents can ensure your children are protected in the event of your death or incapacity. However, this overview is no substitute for retaining a skilled Dade City estate planning lawyer to assist with the process. To learn how we can help, please contact The Law Office of Laurie R. Chane to set up a consultation. You can reach our office by calling 352-567-0055 or checking out our website.
Resource:
verywellfamily.com/single-parent-census-data-2997668
https://www.chanelaw.com/what-the-covid-19-pandemic-teaches-about-estate-planning-in-an-emergency/