Debunking 3 Common Myths About Florida Estate Planning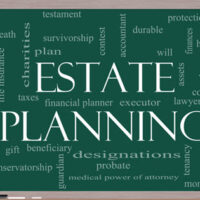 Estate planning is not a topic that most Floridians think about regularly, perhaps because they see it as morbid and depressing to confront your own mortality. There are countless individuals who take this view, but there are many others who may avoid making a will, creating a trust, or executing powers of attorney because of misconceptions about the process. Unfortunately, by operating under the popular myths about estate planning, you could be making numerous mistakes about what happens when you die. Plus, you could be harming your own interests by failing to take advantage of options that take effect during your lifetime.
While you should trust a Dade City, FL estate planning attorney to assist with your needs, the following information should help debunk the myths and misinformation that could have an adverse effect on your future.
Myth #1: It is too soon to think about estate planning. You might assume that the only people who need to create an estate plan are those who are elderly, suffer from a terminal illness, or have vast wealth. While these individuals certainly may have more pressing needs, you need to work out the basics if:
You want to choose who receives specific assets and other property;
There is someone in particular you want to handle your final affairs;
You would like to express your wishes on who can act as guardian over minor children; and/or;
You seek to reduce or eliminate conflicts among loved ones when you die.

Myth #2: Estate planning is nothing more than "Who gets What." While distributing your assets to chosen beneficiaries is a big part of estate planning, there are other tasks you might want to accomplish. Examples include:
Appointing an agent to manage your financial affairs during your lifetime;
Designating a health care surrogate to handle your medical needs if you become incapacitated;
Expressing your wishes about funeral and burial arrangements;
Avoiding probate; and,
Many others.

Myth #3: Once you create your estate plan, you are all set. You will gain some closure by executing the necessary documents, but keep in mind that you should review your estate plan periodically. The executor of your will, health care surrogate, or agent may become unable or unwilling to act. Beneficiaries may pass away – or you could gain new family members through birth or marriage. Changes to federal and state tax laws may also give rise to the need to review and make appropriate changes to your estate plan.
A Florida Estate Planning Lawyer Can Clear Up Confusion 
Even after debunking these myths, there is an enormous amount of misinformation about estate planning that could steer you in the wrong direction. By working with a knowledgeable attorney, you can gain peace of mind knowing that you are taking the right steps to protect yourself and your family. To learn more about estate planning in Florida, please contact a Dade City estate planning lawyer at The Law Office of Laurie R. Chane in Pasco County. You can call 352-567-0055 or go online to set up a consultation.
Resource:
leg.state.fl.us/statutes/index.cfm?App_mode=Display_Statute&URL=0700-0799/0765/Sections/0765.202.html