Avoid These Celebrity Estate Planning Mistakes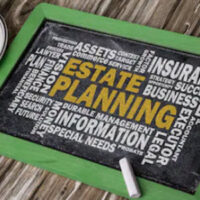 Of all the different reasons cited for not addressing estate planning, not being rich enough seems to make it on the list for many people in Florida. Unfortunately, this is also one of the most damaging misconceptions: According to Forbes, one of the top myths about estate planning is lack of wealth or assets to pass on to surviving loved ones. By falling into this mistaken line of thinking, you leave behind hassles in dealing with your assets, increase the potential for disputes, and increase the costs of estate administration.
However, even once you get over the fiction that you need to be rich and famous to have an estate plan, there are plenty of opportunities to err. You might be surprised to learn the mistakes celebrities make despite having access to large bank accounts and other resources. Working with a skilled Pasco County estate planning lawyer will ensure you avoid such errors as:
Not Having a Will 
The world was in shock after musician Prince's death, but not only because he was just 57 years old. The entertainer did not have a will, so his $300 million estate went through the intestate probate process. Under these laws, Prince's siblings split their inheritance six ways, since he did not have a surviving spouse, children, or parents.
Failing to Update Estate Planning 
Singer Whitney Houston did not make the basic mistake of not having a will, but she did overlook a key aspect of estate planning: Updating documents as necessary to reflect life changes. Houston's existing will was executed before the birth of her only child. While daughter Bobbi Kristina still received a portion of the estate, there are concerns when giving a 21-year-old millions of dollars directly.
Neglecting to Fund a Trust 
Michael Jackson took advantage of a wise estate planning tool by creating a trust, but his mistake was not placing any assets in it. Failing to fund a trust negates the point of creating it, so any assets owned by the superstar individually must go through the probate process which can be far more costly and may not have the end result you had planned for.
Not Accounting for Tax Planning 
Prior to his death in June 2013, actor James Gandolfini provided for his surviving spouse, children, and siblings in his will. However, he did not implement tax planning. It is important for high net worth individuals to consider federal and state estate tax laws in planning, since trusts can be an effective tool.
Concealing a Will or Other Estate Planning Documents 
Olympic gold medalist Florence Griffith Joyner created a will before her death in 1998, but she committed a common mistake by concealing the document. Many people assume this "safekeeping" is a smart strategy, but it can create problems when loved ones need to find your will.
Avoid Mistakes by Working with a Florida Estate Planning Attorney
 These estate planning mistakes by the rich and famous demonstrate that wealth is not the only factor to consider when making arrangements for your final affairs. To learn how an experienced Dade City estate planning lawyer can help you avoid errors, please call 352-567-0055 to reach The Law Office of Laurie R. Chane. We can set up a consultation to go over your details at our office.
Resource:
forbes.com/sites/financialfinesse/2020/10/26/10-common-myths-about-estate-planning/?sh=2ef3bebc62d9