4 Signs A Loved One May Be Ready For Assisted Living In Florida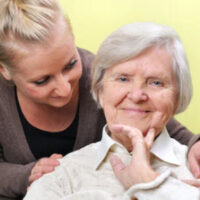 Aging and planning for long-term care can be a touchy subject for many people, but it is a topic you may need to address on behalf of a loved one in coming years. According to the Florida Health Care Association (FHCA), 1 in 5 Floridians is aged 65 and older and the population of individuals 85 and up is forecast to triple by 2050. Knowing that around 70 percent of people who turn 65 years old today will need long-term care at some point, you may be in a position to play a role if someone close to you requires assistance.
As such, you can support a loved one by being aware of the signs and challenges that come with age. If you note any of the following, it may be time to consult with a Dade City elder law attorney about how to best help with planning.
Forgetfulness 
Missing a doctor's appointment or overlooking medication may not be a concern once in awhile, but frequent bouts of confusion can have extreme consequences. Forgetting numerous, important details could lead to:
Unpaid mortgage and bills;
Getting lost in well-known places;
Taking the wrong medication or dosage;
Wandering in public places; and
Leaving doors to the home open or unlocked.
Forgetfulness could be a sign of Alzheimer's or other memory loss, so assisted living may be a good fit. 
Poor Housekeeping and Hygiene 
When visiting, assess your loved one's personal appearance as an indicator that it is time for an adult residential facility. Pay close attention to unwashed or unbrushed hair, body odor, grimy clothing, and dirty hands and fingernails. Also, check the person's home for signs of neglect or hoarding. Stacks of dated magazines and newspapers, filthy kitchen and bathrooms, and dust are signs that this individual is struggling with personal care and housekeeping.
Declining Health and Well-Being 
As a person's mental health deteriorates, other aspects of health become a concern. For instance:
Someone with a chronic illness may be vulnerable to developing other medical conditions, including infection.
When a person faces challenges with shopping or cooking tasks, he or she will be unable to prepare regular, healthy meals. Poor nutrition, dehydration, weight loss or gain can have serious ramifications.
If your loved one is frequently moody, irritable, or exhibits outbursts, this is a sign that the current living environment may not be workable.
Mobility and Transportation Challenges 
Many seniors will reach the point where they cannot drive safely, and this may be a major blow to your loved one's independence. Without transportation, individuals cannot get around for personal errands that enable them to remain at home. 
Consult with a Florida Elder Law Attorney About Options 
If you note any of these signs that an elderly loved one is ready for long-term care, please contact The Law Office of Laurie R. Chane for guidance. You can schedule a consultation by calling 352-567-0055 or visiting us online. Our firm serves clients throughout Pasco County in a wide range of elder law and estate planning matters, and we look forward to working with you.
Resource:
fhca.org/media_center/long_term_health_care_facts