April 16 was the 13th Annual Health Care Decisions Day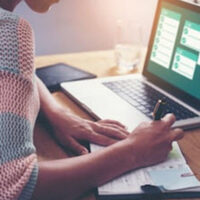 It seems like there's a national day for just about every food, drink, and activity, but there's one upcoming event that's raising awareness in an important legal area. April 16, 2020 was National Health Care Decisions Day (NHDD) an initiative created by the Conversation Project to inspire people to plan ahead with respect to medical decision-making if incapacitated. Specifically, NHDD advocates the use of health care advance directives as a way to communicate your objectives and appoint a person to assist in carrying them out.
Though you should trust a Dade City estate planning attorney for advice and assistance in preparing essential documentation, it's useful to read up on some general information regarding health care advance directives.
Purposes of a Florida Health Care Advance Directive: The goal of this document is to state your intentions regarding health care and to name a person to act on your behalf if you become incapacitated. As such, an advance directive is one estate planning document that's most useful to you and your loved ones while you're still alive. There are three key areas you may want to address:
Designation of a Health Care Surrogate: As principal, you appoint someone as your agent to make decisions and provide informed consent regarding medical treatment. You can also include a successor agent in the event the first choice is unwilling or unable to act.
Instructions for Your Agent: To guide your health care surrogate in making decisions, you can go into more detail about your wishes related to medical procedures and life-prolonging care.
Living Will: Though this advance directive, you indicate your intentions if you are in a permanent vegetative state or an end-of-life situation. You can choose to have health care providers withhold treatment and/or nutrition, as well as any other care to prolong life.

What Happens if You DON'T Prepare an Advance Directive: If you don't have the right documents in place for someone to make health care decisions for you, a loved one must petition for guardianship and get approval from the judge. There are a few consequences to note:
The person who files the petition may not be your first choice to act on your behalf. A judge will make the decision based upon the petitioner's relationship to you, which could result in someone you'd disagree with having health care decision-making authority.
There could be multiple, competing petitions where your family members fight over whether who should be the guardian.
Through the court process, there's no opportunity to express your wishes regarding medical care. Your guardian's authority comes from the court – not you.
Contact a Florida Estate Planning Attorney About Advance Directives 
For more information about the advantages of preparing an advance directive for health care, please contact The Law Office of Laurie R. Chane. We can advise you on the process and explain how the document works as part of a comprehensive estate plan. You can reach our Dade City, FL office to set up a consultation by calling 352-567-0055 or filling out an online contact form.
Resource:
theconversationproject.org/nhdd/
https://www.chanelaw.com/pitfalls-of-online-and-diy-estate-planning-packages/