4 Unusual Estate Planning Laws in Florida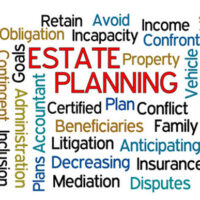 Even though most people know that it is important to prepare a will and other estate planning documents, many hesitate to get started with the process because of the complexities. In fact, when surveyed, 74 percent of Americans believe estate planning to be a confusing topic – a significant factor that holds them back. They do have a point in taking this view, however: There are quite a few laws on the books in Florida that are unusual, strange, and do not seem to make a lot of sense.
Because what you do not know could certainly affect your interests and impact your entire family, it is wise to work with a Dade City estate planning attorney. Some examples of odd laws and legal concepts should be convincing.
Will Contests: If you have concerns about heirs or beneficiaries being upset about distributions in your will, you would probably like to consider options to prevent them from contesting it. Many people in your position will insert a penalty clause that punishes anyone who takes legal action regarding the will contents. Unfortunately, in Florida, penalties clauses are unenforceable in court – though there may be other strategies for achieving your goals.

Out-of-State Estate Planning Documents: Numerous people head to Florida as they retire or grow older; many of them have already prepared a will, powers of attorney, and other documents in the state they resided at the time. Contrary to popular assumption, estate planning documents that were created out-of-state are usually valid. The key is whether the paperwork meets the requirements in the jurisdiction where they were prepared, such as rules regarding signing, notarizing, witnesses, and others. However, a major life change such as retirement can create additional issues that should be address in your estate plan.

Trusts: There are multiple benefits for creating a trust, including avoidance of probate, control over management of your estate assets, asset protection and others. However, because this structure is something you establish during your lifetime, you need to fund it – i.e., you need to title assets in the name of the trust in order for your intentions to be carried out.

A Living Will: Contrary to what the term suggests, a living will is actually not a will at all in the traditional sense. In this document, you state your intentions regarding end-of-life care, including the withholding, withdrawal, or provision of life prolonging procedures. It does not dispose of your estate assets and you will not appoint anyone as executor. Your living will functions during your lifetime, and takes effect if you are incapacitated or otherwise unable to make decisions regarding your care.

Learn More from a Knowledgeable Estate Planning Lawyer in Dade City, FL 
While many of these laws seem to be illogical, they do exist for a reason. Plus, you do need to know about them because they will apply to your estate planning strategy. For advice and assistance, please contact The Law Office of Laurie R. Chane. You can set up a consultation by calling 352-567-0055 or visiting us online. Our firm serves estate planning clients throughout Pasco County, so we look forward to hearing from you.
Resource:
blog.acadviser.com/26-must-know-statistics-about-estate-planning
https://www.chanelaw.com/four-types-of-wills-under-florida-estate-planning-laws/