What To Look For When Researching Memory Care Facilities In Florida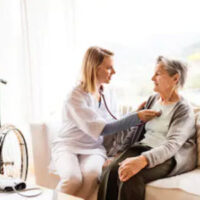 When you have a close relationship with an elderly family member or loved one, you notice the changes that come with age. You may even observe issues with memory, which raises concerns about dementia, Alzheimer's disease, and other mental decline. As difficult as it may be to admit, there may come a time to consider memory care in Florida. A Place for Mom, an online resource for caregivers, has some tips on how to determine whether the time is right. While input from health care providers is important, hygiene, tendency to wander, and safe living conditions are also crucial factors.
If you are contemplating memory care options for an elderly person, researching Florida assisted living facilities can seem like a daunting task. Plus, it is likely that you are facing many other questions about legal and financial matters at the same time. You should consult with a Dade City elder law attorney regarding details, and read on for some tips on choosing a memory care facility.
Know the Level of Care Required: Within the category of memory care, there are different levels of care. Your loved one may only need assistance with activities of daily living, such as food preparation, dressing, and personal hygiene. A higher level of care may be necessary when the resident has chronic medical conditions that require medication. If your friend or family member requires 24-hour care, look for a skilled nursing facility.
 Review the Specific Features of Memory Care Services: It is important to gather information on how the facility addresses memory care needs of residents. For instance:
Make sure staff are specifically trained to handle individuals with dementia or are being supervised by those that are.
Ask about policies regarding how to handle a resident who is refusing care, experiencing angry outbursts, or otherwise acting aggressively.
Find out whether the resident will encounter the same caregivers on a regular basis.
Request Information on Activities: You should determine what therapies and engagement your loved one will be able to access, as these activities can delay some forms of mental decline. Plus, they enhance quality of life for residents and enable them to use social skills.
Consider Design and Physical Features: Safety is a top consideration in any nursing home, so the typical methods of security cameras, locking doors and gates, and guarded entry are essential. However, a memory care facility must go beyond these measures to protect the unique needs of their residents.
A circular footprint is a feature that ensures a wandering resident ends up in a safe space, and many facilities have color-coded hallways and doors. With soundproof walls, residents will not be awakened by nighttime noises – which tend to inspire them to roam.
 Get Help with Legal Matters from a Florida Elder Law Attorney 
These tips should guide you in researching memory care, and you can count on The Law Office of Laurie R. Chane for assistance with other elder law needs. Please call 352-567-0055 or visit our website to schedule a consultation. We serve clients throughout Pasco County, so are happy to provide personalized legal help.
Source:
aplaceformom.com/caregiver-resources/articles/is-it-time-for-memory-care