Tips When Choosing Fiduciaries For Your Florida Estate Plan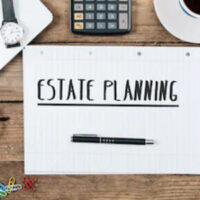 Anyone in the early stages of research about Florida estate planning will probably realize the benefits in terms of avoiding legal limbo, managing incapacity, and protecting your legacy. You might even be aware of the options that are available under state law and which ones would benefit your situation. However, some individuals come to a roadblock with the next, very important decision: Naming the people to act on your behalf. These individuals are fiduciaries, defined as someone in a position of trust who owes you the highest degree of care when performing their duties.
 There are different people that you call upon to serve when creating your estate plan, including your will executor, trustee, and agents under powers of attorney. You may have no doubt in your mind about who you want to name, but it is still important to consider all factors when choosing fiduciaries. A Pasco County estate planning attorney can guide you in making informed decisions, and a few general tips may also be helpful.
Consider proximity and time commitments. These are practical considerations that some people overlook, but they are important when you think about the roles of your fiduciaries:
Your agent under a health care advance directive needs to be in close contact with your physicians if you are incapacitated.
A trustee and agent under a power of attorney has management authority over your property if you become incapacitated.
With respect to these factors, think about geography and how much time a person can dedicate. 
Avoid naming multiple agents. You most definitely should have successor fiduciaries in place, but appointing several people to act at the same time can create problems. They may disagree over making decisions on your behalf when you are incapacitated. Co-executors might have different views about provisions in your will in cases where it needs interpretation.
Make your choice for NOW. People of all ages should develop an estate plan, but your life could change over time if you are younger when doing so. Fortunately, you can amend or modify most estate planning documents through the proper process. As such, think about your current family, life, and circumstances when considering your choices for fiduciaries. As you grow older and your life changes, you might want to make changes. 
Assess the need for a professional fiduciary. For those with considerable wealth or complex assets, you might consider retaining the services of a professional fiduciary. Another reason is conflict among family members. Your beneficiaries deal with a bank instead of holding a grudge against a relative who is in charge of distributions. Many banks and financial institutions offer trust management services for a fee. 
A Florida Estate Planning Lawyer Will Guide You with Decisions 
Hopefully, these tips on choosing people to carry out your estate plan are helpful. For additional advice and preparing the important documents, please call The Law Office of Laurie R. Chane at 352-567-0055 or visit our website. We can schedule a consultation at our location in Dade City to review details.
Source:
leg.state.fl.us/statutes/index.cfm?App_mode=Display_Statute&Search_String=&URL=0000-0099/0061/0061PARTIIIContentsIndex.html