Tips on Choosing a Nursing Home in Florida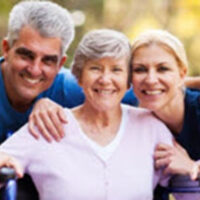 According to the Florida Department of Elder Affairs, population of residents aged 60 or older in Pasco County is expected to increase by 35 percent by the year 2040. Based upon these figures, it's likely that you may be in the position to choose a nursing home for yourself or a loved one in the coming years. If you haven't considered what to look for in a facility, the time is now to begin reviewing different factors and conducting some research regarding your options. You'll place an enormous amount of trust with the nursing home and its staff, and the last thing you want is to put anyone at risk of harm.
A Florida elder law attorney is a valuable resource when you're making such a monumental decision, but some tips on choosing a nursing home may also help you get started.
Level of Care by Type of Facility: Nursing home is a generic term that covers a wide range of facilities, so it's important to understand the type of care that will be provided. There are multiple options and descriptions, but the most common arrangements are: 
Independent Living Apartments: These facilities are ideal for individuals who don't need specialized medical care, but may require some help with basic personal tasks and home maintenance. Employees help with monitoring residents, housekeeping and meals. Independent living centers are especially attractive for people who appreciate organized social events and activities.
Assisted Living Facilities: This type of nursing home is suited for residents who need some support, but not 24×7 supervision. Some facilities enable individuals to start out through independent living, then transition to assisted living and a higher level of care as necessary over time – all under one roof.
Skilled Nursing Homes: Individuals suffering from illnesses or other medical conditions may be heavily reliant on others for care, in which case a skilled facility may be a good fit. Skilled nursing homes are staffed with nurses, physicians' assistants, and other certified medical providers who can handle around-the-clock supervision and care.

Schedule a Visit: When you've narrowed down the list of potential facilities, you should schedule a tour of the top candidates. You'll get a better view of the cleanliness and conditions of both common areas and individual units. Talk to employees to assess job satisfaction, strike up conversations with other residents – and have a meal, if possible. 
Check Out the Range of Staff: There are a couple of key employee ratios to investigate, as understaffing continues to be a severe problem for nursing homes throughout the US. One is the number of non-medical workers to residents; another is the ratio of emergency medical personnel. The exact figures will depend on the level of care according to #1 above.
Get Legal Help from a Florida Elder Law Attorney 
For more information and some guidance on this next phase of life, please contact the Dade City estate planning lawyers at the Law Office of Laurie R. Chane to set up a consultation. You can call 352-567-0055 or check us out online to learn more about our elder law services for clients throughout Pasco County.
Resource:
elderaffairs.state.fl.us/doea/pubs/stats/County_2018_projections/Counties/Pasco.pdf
https://www.chanelaw.com/how-to-avoid-the-5-most-common-estate-planning-mistakes/