Common Florida Parenting Plan Violations and What You Can Do About Them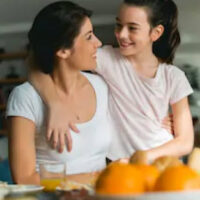 When going through divorce, one of the most important issues you will address is child custody and visitation under Florida's statute on time-sharing and parenting plans. The laws favor both parents participating in  important decision-making, which means each of you will have rights and responsibilities. Even where one parent has the child the majority of the time, they both have the right to jointly make major decisions involving their child.   . Whether co-parents develop a parenting plan through agreement or after a hearing in court, the terms of the parenting plan are legally binding – a contract  that applies to the parents.
As a result, there can be serious consequences for violating the parenting agreement. However, you may still encounter such misconduct, so it is important to retain a Dade City, FL divorce lawyer to advocate on your behalf. Some general information may also be useful to help you understand the key legal issues.
Common Parenting Plan Violations in Florida: A breach may occur because of hostilities or resentment, but disruptions may also be the result of carelessness or inattention.A pattern of violations could signify a real problem. . Watch out for the following types of misconduct from your child's other parent:
Frequently being late when transporting the child;
Constant interruptions during your parenting time, such as through phone calls or texts;
Excuses for not being able to exercise visitation;
Refusing to allow you to spend your allocated time with the child;
Refusing to provide care for the child according to the parenting plan schedule;
Relocating the child without complying with the law; and,
Many others.

Legal Remedies for Parenting Plan Violations: A minor slip-up may not be cause for alarm, but major or repeated violations should spur you to take action. With help from an attorney, you may be able to resolve issues by agreement. If your child's other parent refuses, your next step is usually an enforcement action by filing a petition in court. Your document should include:
The specific terms of the parenting plan that are being violated;
Evidence regarding the misconduct; and,
A request for relief, such as making changes to the parenting plan, obtaining legal fees, and/or recovering compensation for any losses you sustained.
If the court finds in your favor, your request for relief may be granted. Plus, your child's other parent may face various penalties and consequences. Hopefully the situation would not escalate to the point of contempt of court, but there are even criminal penalties in extreme cases.
Trust a Pasco County, FL Divorce Attorney to Assist with Your Legal Options
When legal action seems to be the only remedy for violations of parenting plan terms, you can rely on our Dade City family lawyers at The Law Office of Laurie R. Chane for help with the process. We can advise you on the relevant laws, gather essential evidence, file your petition, and represent you in court. For more information, please call 352-567-0055 or fill out our online contact form to set up a consultation at our location.
https://www.chanelaw.com/steps-to-be-appointed-as-guardian-for-an-elderly-adult-in-florida/