4 Things You Did Not Know About Mediation in Florida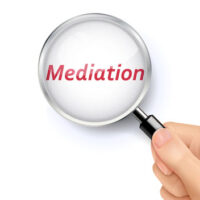 If you are a party in a divorce or family law case that is in dispute, there is a good chance that you will participate in mediation in an attempt to resolve conflict. In almost all cases, parties to a contested family law matter are required to participate in mediation as a condition before attending any court hearings.  The 6th Judicial Circuit for Pasco County has established a mediation program for contested matters, which aims to encourage and facilitate agreements between parties through guidance from a mediator.
An important benefit of resolving disputes through mediation is having control over your issues, since the parties are encouraged to craft custom solutions that suit your needs. Other advantages include lowered legal costs and certainty in the outcome. However, there are certain points you need to know about mediation if you want to leverage these benefits. You can rely on a Dade City mediation attorney for guidance, but here are a few important facts.
Mediation is not about win-lose. You will get very little out of the process if you take the approach that the goal of mediation is to win the dispute. The process aims to find solutions to problems and overcome obstacles that stand in the way of an agreement. The mediator guides the parties in conversation toward compromise on property division, alimony, and care for minor children. A truly good mediation agreement will make each party a little happy and a little unhappy. 
A mediator does not advise the parties. A mediation professional is a third-party, neutral participant that provides structure to the conversation about resolving disputes. The mediator is prohibited from offering legal advice, so the parties must count on their lawyers for counsel. In addition, note that the mediator does not make decisions in mediation. The role is limited to encouraging positive, productive discussions between the parties. 
Resolutions. Usually there are several issues that are being addressed in a mediation. The parties can agree to resolve all of the issues, some of the issues or none of the issues. If some agreements are made, they will be reduced to writing and ultimately filed in court. If outstanding issues remain, you may end up resolving those in court. However, offers of settlement are not admissible in court. 
A mediation agreement is enforceable. Any agreement the parties reach during the process IS enforceable. If you are able to find compromise, the terms will become part of a legally enforceable contract that the parties sign. Failure to comply with their obligations is a breach, so the aggrieved party can go to court and request the judge to enforce the mediation agreement. A judge may even levy fines as punishment, usually in the form of attorney's fees.
Get Legal Assistance from a Dade City Mediation Lawyer
Knowing a few facts about mediation is useful when you are participating in the process, but our team at The Law Office of Laurie R. Chane will tackle the details. For more information about how mediation works, please call 352-567-0055 or go online to set up a consultation. A skilled mediation attorney can explain the process and what to expect.
Source:
jud6.org/ContactInformation/AlternativeDisputeResolution.html