4 Questions to Ask Your Florida Estate Planning Attorney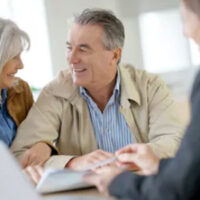 There are countless reasons you could be putting off making a will and other estate planning arrangements, but you're not alone in delaying the process. Statistics from AARP indicate that only 40 percent of all American adults – and just over 50 percent of those aged 53-71 years old – have executed basic estate planning documents. There's no doubt that some have misgivings because they're hesitant to retain an attorney for legal assistance. This is a common scenario, since it can be overwhelming to think about finding the right person for the job.
If you're among them, you may just need some guidance about where to begin. As such, review a list of questions that you should ask a Florida estate planning lawyer when you're considering candidates.
What tasks are included with your estate planning services? You should find out whether the candidate will simply draft the documents based upon your needs, or is a person who will go further to:
Review the documents with you to explain what they do;
Explain what portions of your estate plan are irrevocable, if any;
Handle the details of execution, including witnesses and notarization.

It's best to work with an attorney who will handle all of these tasks to avoid mistakes or miscommunication. 
How long does it take to finalize my estate planning arrangements? Unless you're in a rush for health reasons or want to take advantage of certain tax benefits, you may want to take some time with your estate plan. You may need to discuss the details with your accountant, financial advisers, or other professionals to learn how your arrangement might affect their work. Plus, you'll want to talk to the person you've named as executor or trustee – or successors – to make sure they're willing to take on the appointment.

Will you review my estate plan in the future? It's important to conduct a periodic review of your estate plan as the years pass. You may need to assess whether it's necessary or appropriate to modify your documents, such as to:
Add or remove a beneficiary;
Change the executor; or,
Account for changes in your financial situation.

A Florida Estate Planning Attorney is Ready to Answer Your Questions 
At the Law Office of Laurie R. Chane, our team is prepared for these questions and many more, since we understand how important estate planning is for your future. To learn how we can help with an arrangement that suits your specific needs, please contact us to set up a consultation. You can reach our Dade City estate planning lawyers by calling 352-567-0055 or filling out an online contact form.
Resource:
aarp.org/money/investing/info-2017/half-of-adults-do-not-have-wills.html
https://www.rambaumlaw.com/can-you-appoint-someone-who-lives-out-of-state-as-the-personal-representative-of-your-estate/