4 Florida Intestacy Laws Should Convince You to Prioritize Estate Planning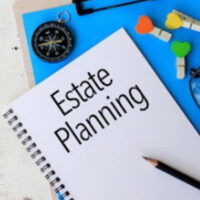 Many Floridians put off making a will, some avoid it for a reason, and still others think they do not need one considering their financial or family situation. Even if you fall into one of these categories, you still probably know the benefits of making a will. However, rather than reiterate the advantages, a different approach may convince you of the importance of estate planning: Learning about the harsh effects and consequences when  a person dies intestate, i.e., without a will. If you have nothing in place, Florida's laws regarding intestate succession apply and could lead to implications you never expected.
When you pass without instructions for your final affairs, your loved ones could be faced with scenarios ranging from a minor hurdle to a major nightmare. A Dade City estate planning lawyer can explain the details regarding four Florida intestacy laws that create challenges.
Distribution of Intestate Estates: The most impactful result of not having a will is how your assets are distributed to your descendants, and the beginning point of the analysis is whether you are married. By Florida intestacy laws, your surviving spouse receives the entire estate if:
No other descendants survive you; or,
The only descendants who do survive you are children you share with your surviving spouse.
When you have children through prior  relationships,  or some children with this spouse and others from a prior relationship, things can get complicated and can leave some of those children with nothing. 
Preference for Personal Representative: Another important intestacy law to know relates to who will act as your representative for purposes of estate administration, since you did not name anyone through a will. According to the statute, the following individuals are allowed in order of preference:
Your surviving spouse;
Someone that is selected by the majority of your heirs; or,
The heir in "nearest degree," which refers to your closest blood relative.

Note that convicted felons, minors, and other individuals may be disqualified, as are non-residents for Florida who are not related to you by birth. 
Surety Bond Requirement: When you do not have a will to waive the requirement, the individual appointed as your personal representative will have to purchase a surety bond. The point of the law is to provide a type of insurance policy to protect estate assets from misconduct by the personal representative.
Treatment of Homestead Property: Real estate that constitutes a homestead under the legal definition is subject to intestate laws. In general, any property that you own individually and use as a residence goes to your surviving spouse for use during his or her lifetime. The remainder interest after your spouse's passing will go to that spouses descendants.
Work with a Florida Estate Planning Attorney to Avoid Intestacy 
These are just a few of the laws that apply to intestate estates, but there are many others that should convince you to make a will and consider other estate planning options. When you are ready, please contact a Dade City estate planning lawyer at The Law Office of Laurie R. Chane. You can set up a consultation by calling 352-567-0055 or completing our online form.