Overview Of Florida Probate Laws On Summary Administration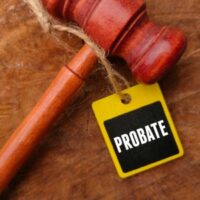 Probate is the legal process of winding up a deceased person's final affairs, so you may be familiar with traditional court proceedings for addressing the will or intestacy laws. However, there is another process for estate administration that may be an option to consider in two contexts. The Florida probate code section on summary administration is a simplified process that you might leverage:
To handle estate administration for someone who recently passed away; and/or,
As a factor when working out the details of your own estate planning.
Not all estates qualify for summary administration, but there are significant benefits related to cost, time, and effort when they do. Regardless of whether you are seeking information on #1 or #2 above, a Dade City probate attorney can explain details. Some basics about summary administration are also useful.
 Summary Administration Laws in Florida
 The statute recognizes that a simplified estate administration process is more efficient and cost-effective than a full probate case. It is available in two situations:
The total value of the decedent's estate is $75,000 or less. The estate includes all real estate and personal property that the deceased owned as an individual upon death.
The decedent died more than two years ago, at which point the claims of all potential creditors of the state are barred. In such a case, the value of the estate is irrelevant. 
A simplified probate process makes sense for these two scenarios because creditors already had their chance to bring a claim for a debt. There are no notices or disputes that would require a court to hold a full proceeding. Plus, with a lower valued estate, the risk of misconduct is reduced.
The primary advantage of summary administration is that the probate can be completed in around 2 months, whereas a traditional case MUST be open for at least 6 months. With simpler, faster processes, legal fees are also reduced.
 Estate Planning and Summary Administration 
When you consider the advantages, you might wonder if there is a way to ensure your estate falls under the $75,000 threshold at your death – while still retaining the value of your legacy. A revocable living trust, in conjunction with a pour over will, is an effective strategy. During your lifetime, you title your real estate and personal assets in the name of the trust. At death, your pour over will deposit any items you own individually into the trust. Your estate may qualify for summary administration in such a case, though an attorney's help is critical for accomplishing your goals.
 Consult with a Florida Probate and Estate Administration Lawyer to Learn More
 This overview of summary administration in Florida is useful from two perspectives, but it is important to retain knowledgeable legal counsel when dealing with real-life issues. For more information, please contact The Law Office of Laurie R. Chane. Individuals in Pasco County and the surrounding region can call 352-567-0055 or complete an online form. We can schedule a consultation to discuss summary administration in the context of probate and estate planning.
Source:
leg.state.fl.us/statutes/index.cfm?App_mode=Display_Statute&Search_String=&URL=0700-0799/0735/0735PARTIContentsIndex.html