Moving To Assisted Living In Florida? Considerations Regarding Your Home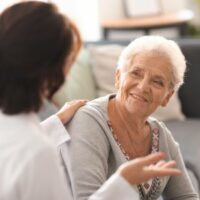 You have probably heard how a large percentage of elderly Americans will require some sort of long-term care during their lifetimes, but things really come into focus when you start to weigh your options. Cost will be a significant factor, especially in light of statistics regarding long-term care in the US. Almost one-quarter of individuals turning 65 years old will require paid assisted living services for more than two years, with the average duration of need being 3.7 years for women and 2.2 years for men.
Like many Floridians, you might turn to one of your most important, valuable assets to fund long-term care: Your home. What you may not know is that there are multiple options on how to handle your primary residence, so it is wise to discuss your situation with a Dade City elder law attorney. Some background information may also shed some light on the considerations regarding your home when you move to assisted living. 
Factors That Impact Your Options 
It is fortunate to have options regarding your home when going into long-term care, as there are multiple ways to pay for assisted living when you apply your ownership interests in real estate as a resource. Still, making the right choice among them is not an easy task. Some homeowners may be limited by personal considerations, such as:
Your financial situation and balancing Medicare/Medicaid eligibility;
Your relationships with family and loved ones; and,
Practical considerations, such as your physical and mental health. 
Options for Your Home When Moving to Assisted Living 
With these factors in mind, you might discuss any of the following arrangements with your elder law attorney. 
You could rent your home, though keep in mind that you do have obligations as a landlord. If you are unable to perform essential tasks, you can appoint an agent to handle them for you through a power of attorney.
You might opt to sell the property and apply the proceeds to long-term care services. This option is attractive when you do not have a personal or emotional attachment to the home, or there is not a need to preserve it for the other spouse or another person, but some individuals prefer to keep the home in the family.
A reverse mortgage might be an option, though you need to fully understand how these loans work. At least one individual who signs the reverse mortgage must remaining living at the property, or the loan becomes due.
Home equity loans can be used to pay for long-term care, as the lender typically approves a designated amount to be spent by the borrower over a certain time period. However, , unlike a reverse mortgage , you will be required to make monthly payments on the loan. 
Consult with a Florida Elder Law Attorney About Your Options and Goals 
If you would like additional guidance on handling your home when you move into assisted living, please contact The Law Office of Laurie R. Chane. You can set up a consultation by calling 352-567-0055. Our team serves Pasco County and all of Central Florida with a wide range of elder law and estate planning issues.
Resource:
morningstar.com/articles/1013929/100-must-know-statistics-about-long-term-care-pandemic-edition