COVID-19 and Online Estate Planning: Warnings for Florida Families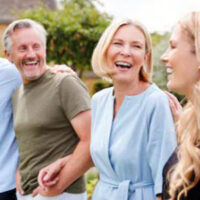 The novel coronavirus COVID-19 has created disorder in almost every aspect of life for millions of Americans, but a recent article in the Wall Street Journal aims to alleviate the disruption in one area: Estate planning. According to the March 25, 2020 opinion piece, families are exploring online options for wills, trusts and advance directives. The author stresses that these and other estate planning arrangements don't have to involve a trip to an attorney, since there are tools – both free and for purchase – to accomplish your goals.
The underlying point of the article is commendable, since the uncertainty surrounding the COVID-19 pandemic should motivate people to get their estate planning in order. However, employing online, "check the box" solutions isn't the best strategy for everyone. When you work with a Florida estate planning lawyer, you have the assurances of a custom-tailored approach to your specific needs. Consider the following warnings about a DIY estate plan.
Your estate plan may have gaps. By their nature, online estate planning tools cannot cover the wide range of unique family situations. When you launch the solution, you'll be faced with fields to fill in after you choose your state of residence. Many of which are drop-down menus, so you won't be able to type in your own information. The lack of functionality often leads to gaps, which a knowledgeable attorney would address and avoid. 
Many solutions do not offer a full basic package. You'll notice right away that most online sites don't deliver the five essential documents for any Florida estate plan, which are:
A will;
A trust;
A Heath Care Advance Directive/Living Will
Designation of Health Care Surrogate; and,
A durable power of attorney.

Online tools don't encompass variations by state. Estate planning terminology may be different among all US states, and many sites don't account for the differences. 
You'll pay more for questions and consulting. It's true that you get what you pay for with DIY estate planning, so don't expect assistance with filling in the blanks. If you have questions or need help, you'll usually pay more to speak with an attorney. The costs are often billed by the hour, some of which you'll need to spend getting the lawyer up to speed about your situation.
Contact an Estate Planning Attorney in Dade City, FL 
The COVID-19 pandemic has created a sense of urgency for many Floridians who are now prioritizing their estate planning goals. Still, while the online approach seems convenient and cost-effective, there are risks. When you retain a Dade City estate planning lawyer at The Law Office of Laurie R. Chane, you can feel confident that your plan is in good hands. To set up a consultation, please call 352-567-0055 or visit our firm online.
Resource:
wsj.com/articles/estate-planning-goes-digital-as-many-families-explore-options-11585128602?mod=e2fb&fbclid=IwAR3lsyuHUjrA7AdEcur_23JyXlRORzpbJ6xbJDTfwLvWkhJUG2EZNkQgLBY&fbclid=IwAR2rEaTpVANdqR2wfNhUUbd-t4mUsggmWUH26sDeCwpI5gyRT_DWcxLTZy4
https://www.chanelaw.com/pitfalls-of-online-and-diy-estate-planning-packages/