Tara Cole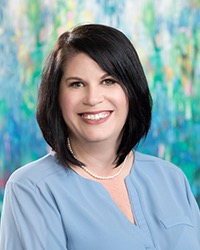 Paralegal
Tara Cole is an experienced paralegal with almost twenty years of experience in Family Law, Criminal Defense, Civil Litigation, and Foreclosure Law. She is described as hard-working, passionate, and devoted to all that she does. She brings a unique skill set to the office that is essential to the work that we do.
Tara was born and raised in Florida. She is happily married with four children and two dogs. She has lived in Dade City since 2015 and loves the short commute to the office.
She holds an Associate's Degree in Paralegal Studies from Hillsborough Community College and is currently attending Florida Gulf Coast University to obtain her Bachelor's Degree in Paralegal Studies. She is a Florida Registered Paralegal and a notary.
In her free time, she enjoys taking trips to the Keys with her family every year. She has recently obtained her Open Water Scuba Diving Certification which she puts to good use when she goes on her weekend adventures. She loves to go out on her boat to fish and scallop at Anclote Key with her family.
Additionally, she loves to spend quality time with her children, whether it be playing board games, attending their high school football games, or attending her youngest son's theater shows. Lastly, Tara loves Escape Rooms, Taco Tuesday, and the Tampa Bay Lighting.