Lisa Harrington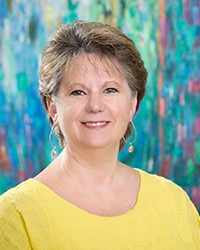 Receptionist
Lisa Harrington has been our receptionist since June 2018. She is friendly, hard-working, and dedicated. She always has a positive attitude and never ceases to spread kindness wherever she goes. Our clients love to hear her warm voice and attentive spirit.
Lisa was born and raised in Vermont. She moved to Florida in October 2017. She is happily married to her husband of 14 years and has a son who lives in Vermont. She also has a beautiful daughter-in-law and an incredibly smart grandson who loves to play baseball.
She previously worked at Bennington College for 27 years. Most of her time there was spent being an Administrative Assistant and a Billing Specialist.
Prior to moving to Florida, she took four years off to reflect on her life. Now, she loves spending time with her husband, dog, and cat. She enjoys reading, shopping at Antique Shops, and going camping with her friends. Most importantly, she loves her mom who is her best friend.