Stacey Hawley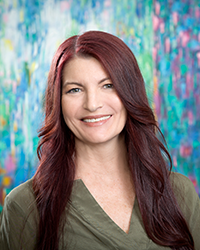 Paralegal
Stacey Hawley is a seasoned paralegal with 12 years of experience mainly in the area of family law. She is always described as a kind-hearted and compassionate person, with the ability to truly empathize and relate to clients; all while proving to be an instrumental team member producing quality work. Ms. Hawley began her career at the Clerk's office and has steadily moved up to pursue her passion of helping people by assisting the attorney to provide the best possible service to the clients in court and out of court.
Stacey is a Florida Registered Paralegal and has been since April 2008, when the Florida Bar first opened a spot to recognize paralegals for their achievements and activity in the legal field.
Stacey holds an Associate of Applied Science degree in Legal Assisting, as well as an Associate of Arts degree, graduating Cum Laude.
Stacey's son is in the military and she is very proud of his decision to become an American Soldier.